9 Ways To Improve Your Sleep Without Drastically Changing Your Lifestyle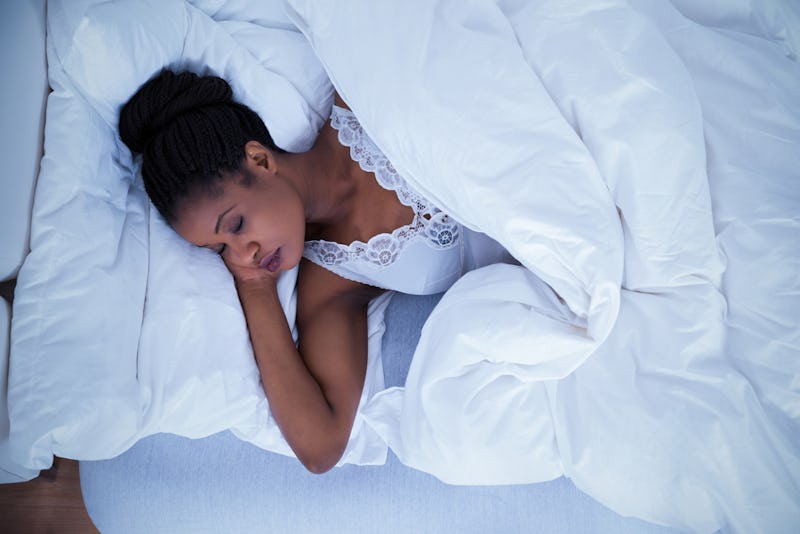 Andrey_Popov/Shutterstock
If you struggle to fall asleep, or spend a good portion of each night tossing and turning, it might help to make a few small lifestyle changes, in order to get better sleep. Because if you haven't been sleeping well, there's a good chance your daily habits — including what you do right before bed — are holding you back from getting a good night's rest.
"Our daily lifestyle habits have a huge effect on our sleep, both quality and quantity," family sleep specialist Whitney Roban, PhD, tells Bustle. So the best place to start is by reviewing your overall lifestyle — from what you eat, to what you drink, to how you wind down at night — and thinking about how it might be playing a role.
There are a lot of factors, of course, so try not to get too overwhelmed by making a million changes at once, but instead starting small and building up from there. "The good news is that there are so many small changes you can make on a daily basis that will have a significant positive effect on your nightly sleep," Dr. Roban says. Read on for a few things you can do right now to drastically improve your sleep, according to experts.