7 Disturbing Revelations About The Golden State Killer From The True Crime Book About Him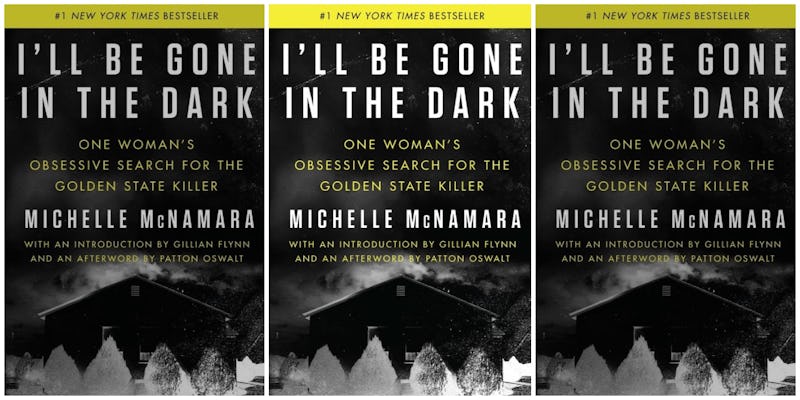 Early Wednesday morning, 72-year-old Joseph James DeAngelo was arrested and charged on two counts of murder, and it is reported that he is suspected to be the Golden State Killer, the subject of Michelle McNamara's bestselling true crime book I'll Be Gone In The Dark. As anyone who has read McNamara's book already realizes, this is a big freakin' deal.
The Golden State Killer — a name coined by McNamara — is a serial murderer and rapist who terrorized California in the '70s and '80s. Formerly known as the East Area Rapist, he is believed to have committed 12 homicides, 45 rapes, and 120 home burglaries. Law enforcement did not initially suspect that all the crimes had been carried out by the same person, but McNamara's thorough and unyielding research made a convincing case that it was one perpetrator. But while McNamara was unendingly passionate and made some huge discoveries, she didn't find an answer to the identity of the Golden State Killer before her death in April 2016.
Although McNamara isn't around to see the Golden State Killer put behind bars, her husband, comedian Patton Oswalt, honored her in an Instagram video. "Think you got him, Michelle," he said.
I'll Be Gone in the Dark by Michelle McNamara, $18.29, Amazon
The details of the Golden State Killer's crimes are incredibly disturbing, but here are a few of the things I learned about the Golden State Killer from Michelle McNamara's book. Hopefully, her relentless search for truth will lead to justice for the victims and their loved ones: