If You Experience These Symptoms, You Might Have A Gluten Intolerance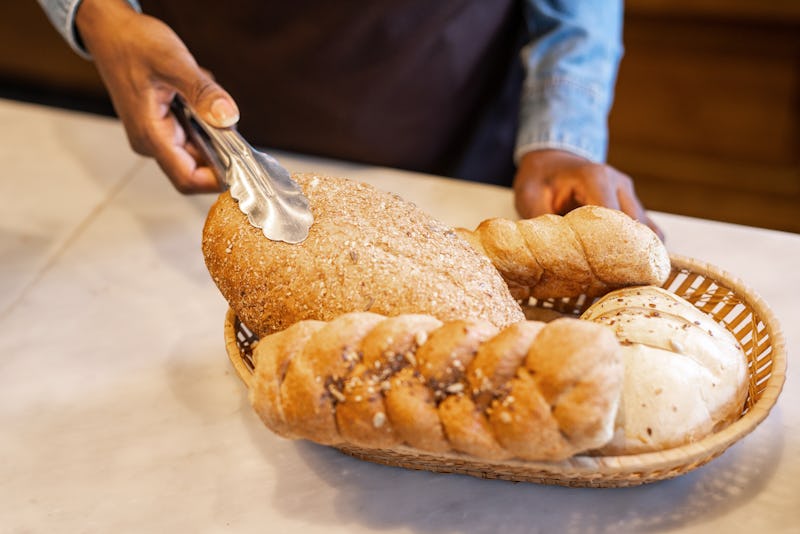 alvarez/E+/Getty Images
These days, eating gluten-free has become a trend — but, for some, it has to be a lifestyle. It's one you might want to consider it if you have signs of a gluten intolerance, but unfortunately, the symptoms can be confusing and easy to miss. That is why I turned to Lon Ben-Asher MS, RDN, LD/N, from Pritikin Longevity Center + Spa, for some expert advice.
For starters, it is crucial to know the difference between a gluten intolerance and Celiac disease. The two are not the same thing. "Celiac disease is an autoimmune disorder in which you lack the capability to breakdown gluten," shares Ben-Asher. Gluten is the protein that is found in wheat, rye, oats, and barley. When a Celiac eats gluten, serious intestinal damage can happen.
A gluten intolerance is much different. Ben-Asher pegs this as more of a sensitivity. Sure, it is linked to the inability to breakdown gluten, but it will not cause significant digestive problems. Either way, you should visit a doctor if you have any symptoms of a gluten intolerance.
If you have one, you will have to avoid processed foods like bread, cereals, crackers, pasta, and oatmeal. You should also watch out for things like soy sauce, beer, and other foods with hidden gluten.
Not sure where to start? Here are the nine most common signs of a gluten intolerance.