If You Can Never Remember Anything You've Read, These 7 Tips Can Help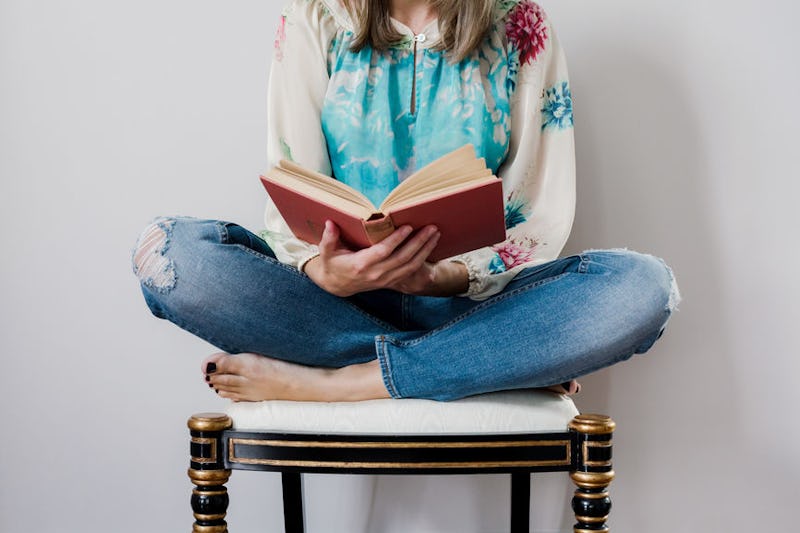 Kelly Knox/Stocksy
Have you ever found yourself at the end of a book you've just finished wondering, what did I just read? (And not in a Gone Girl "what the hell just happened" way.) If you have trouble remembering the finer points of your recent reads, don't stress, because you're not alone, and there are plenty of ways to improve your reading retention.
While there are some who can retain the details of entire books, stories, and poems, most people have a hard time remembering everything they read. The exact amount each person forgets varies, but studies show that the forgetting curve, as researchers call it, is the most extreme within the first 24 hours. That means, unless you actively work to remember what you've read, chances are you'll forget many of the plot points, characters, and quotes within a single day, after which you'll forget more and more as more time passes.
Whether you're a student who wants to improve your ability to recall book details for examines or essays, or a reader who hopes to improve for the benefit of book club discussions or yourself, here are seven tips and tricks you can follow to improve your memory and reading retention.