5 Astonishing Ways Reading Changes Your Brain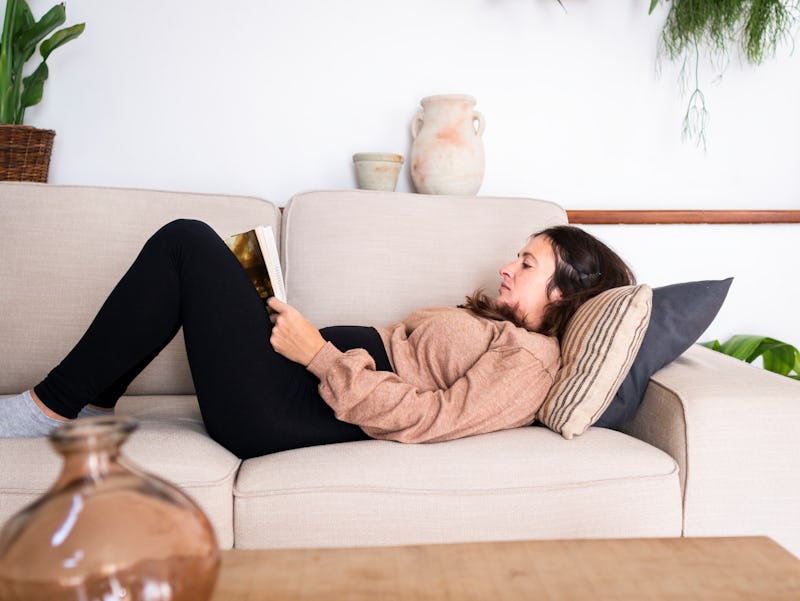 Addictive Stock / Albert Morcillo/Addictive Stock/Getty Images
Since you were a child, you've probably been told to read because "it's good for you." Parents and doctors, teachers and librarians — even me on this very site — have touted the many health and wellness benefits of books, but has anyone every told you what reading does to your brain? You might be surprised to find out exactly what happens in your head when you crack open a book.
Reading is perhaps one of the best hobbies in the world, and one of the healthiest. Whether you're reading fiction or nonfiction, a newspaper or a poem, reading is not only educational and informative, it's entertaining and relaxing, too. And, although it is still a widely unexplored area, research on reading has shown its many benefits.
Over the years, doctors, scientists, and researchers have confirmed that reading is a stress-reducing activity that can lower your heart rate and blood pressure. It's been proven to improve people's memories, increase brain power, and even enhance empathic skills. Reading has even been linked to longer life spans.
So how exactly does reading do all that? Like so many other human phenomenons, it all starts with the brain. It may not feel like it, but when we are looking at words on the page, our brain is running several simultaneous processes, from word analysis and auditory detection to vocalization and visualization, to the experience we know and love called reading.
It's a magical, and still somewhat mysterious process, but here are five ways reading affects your brain, and what it means to your life.