In The Bustle Booth With Lulu Wilson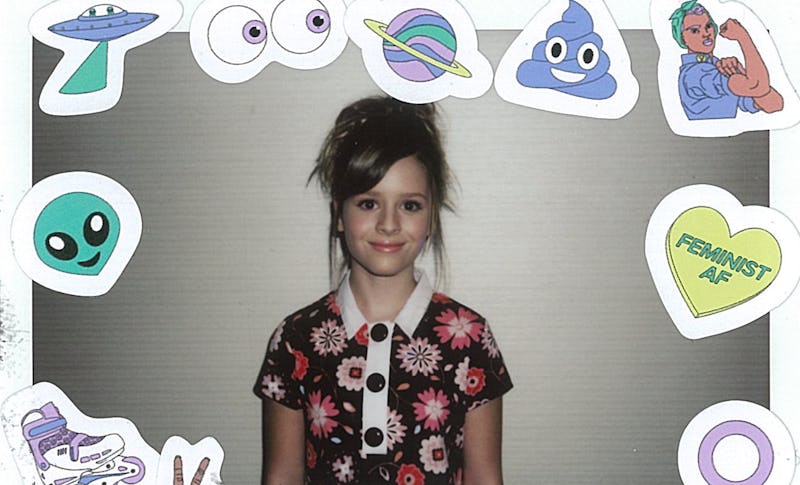 Bustle/Anna Klassen
When Bustle editors go on the road, whether it's for a film festival, a comic book convention, or a set visit, we want to give the celebs we meet along the way the chance to leave their mark. Literally. So we have them pose for polaroid that captures their latest adventure, hand them a pen, a piece of paper, a few questions, and ask them to get creative. The rest is up to them. This time, we caught up with one of the stars of Annabelle: Creation, Lulu Wilson, at Comic-Con 2017 in San Diego, for a Bustle Booth on location.
Wilson, who is just 11-years-old, stars in the latest film in the Annabelle horror franchise. But this isn't her first on screen gig. The pre-teen has appeared in a handful of TV shows and TV movies, like Louie, Black Box, The Millers, Raised by Wolves, and even an episode of Inside Amy Schumer. And you'll likely being seeing more of Wilson in 2017, as she has three films — Cop and a Half: New Recruit (a TV movie), Slumber, and Gone are the Days — all set to hit screens before 2017 is up.
During the hustle and bustle of the convention, Wilson took some time to tell us a little about herself in her own words.