In The Bustle Booth With Craig Conover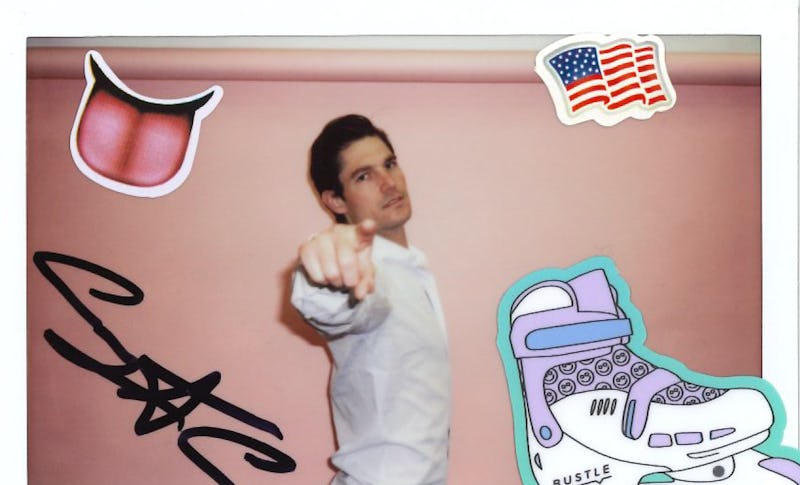 Guillermo Perez/Bustle
When celebrities come into Bustle HQ in New York, whether it's for a photoshoot, videoshoot, or a Facebook Live, we want to give them the chance to leave their mark. Literally. So we hand them a pen, a piece of paper, a few questions, and ask them to get creative. The rest is up to them. This time, Southern Charm star Craig Conover is leaving his mark in the Bustle Booth.
If you watch Bravo religiously, then you most definitely recognize Craig Conover from the hit show Southern Charm. He made his mark on the reality series when it first debuted in 2013, but he's the talk of the show now more so than ever due to the fact that he is quite the hobbyist. From sewing to gardening to hanging with his cat, Gizmo, to wanting to create his own clothing line, the 28-year-old isn't afraid to follow his dreams.
Now that getting ready to pass the bar is no longer on his to-do list (he passed earlier this year), Conover found the time to stop by Bustle, where he chatted about Southern Charm Season 4 and played a game of "I Object!" on Facebook Live. The latest season has been quite the whirlwind for Conover, but he definitely let go any stress or drama while answering the following questions. If you ever wanted to know which celebrity Conover idolizes (no, it's not Shep Rose), keep reading.