In The Bustle Booth With Hannah Simone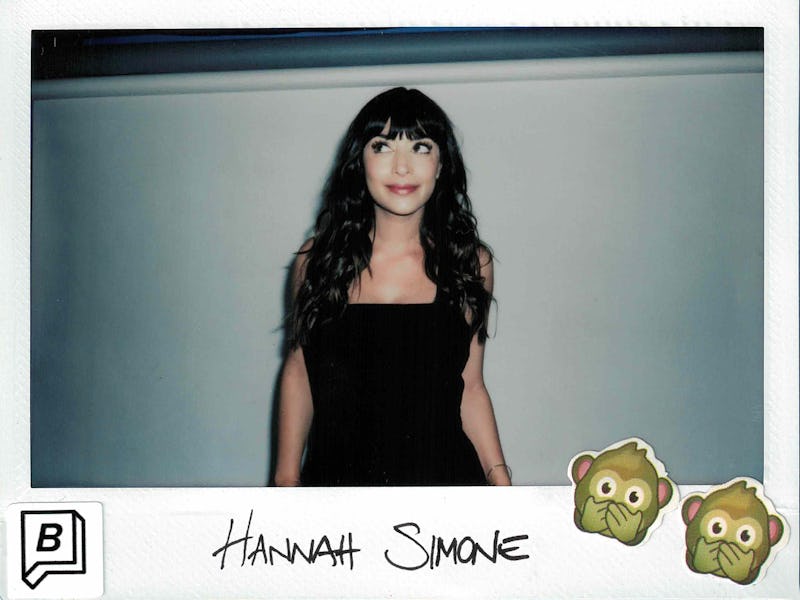 Ashley Batz/Bustle
When celebrities come into Bustle HQ in New York, whether it's for a photoshoot, videoshoot, or a Facebook Live, we want to give them the chance to leave their mark. Literally. So we hand them a pen, a piece of paper, a few questions, and ask them to get creative. The rest is up to them. This time, actor Hannah Simone is leaving her mark in the Bustle Booth.
As Jess Day's best pal Cece on New Girl, Hannah Simone is probably one of your favorite comedic actors on television — she's also the host of Kicking & Screaming on FOX and previously hosted other shows in Canada and Hollywood. But whether Simone is playing a character or appearing on TV as herself, what you see barely scratches the surface of who she is as a person.
When she visited the Bustle office in March for a photoshoot and interview, Simone talked about traveling, taking risks in life, her career in Hollywood, the importance of representation both in front of and behind the camera, and time spent working for the UN. She's clearly leaving her mark on the world and the entertainment industry, and in the Bustle Booth, we got to know her a little better as well.
Here are Simone's personal and very deliberate answers. She's also an all-caps small-caps person when it comes to handwriting, which might tell you more about Simone than the actual answers.