In The Bustle Booth With Nelly Furtado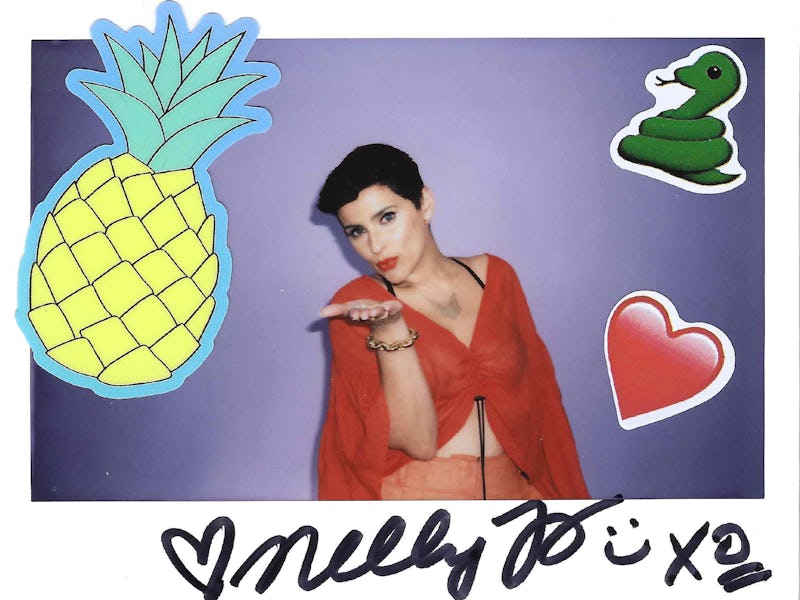 When celebrities come into Bustle HQ in New York, whether it's for a photoshoot, videoshoot, or a Facebook Live, we want to give them the chance to leave their mark. Literally. So we hand them a pen, a piece of paper, a few questions, and ask them to get creative. The rest is up to them. This time, singer/songwriter and Grammy-winner Nelly Furtado is leaving her mark in the Bustle Booth.
If you owned an iPod back in 2006, there's a strong chance that "Promiscuous," the Timbaland-assisted pop song that helped Furtado's third studio album become one of the best-selling records of that year, was on at least one of your playlists. A few other hits — "Maneater," "Say It Right," "All Good Things (Come To An End)" — proved that Loose was a career-defining album for the Canadian pop singer, tremendously shifting her image.
Ten years and a short hiatus later, her 2017 to-do list is already jam-packed, as she recently released her sixth album, The Ride, back in March. In the midst of it all, Furtado was kind enough to stop by Bustle's HQ to share a few details about herself, including her go-to coffee order and her opinion on millennials.