Instagram's Top Hashtag Of 2017 Will Actually Warm Your Heart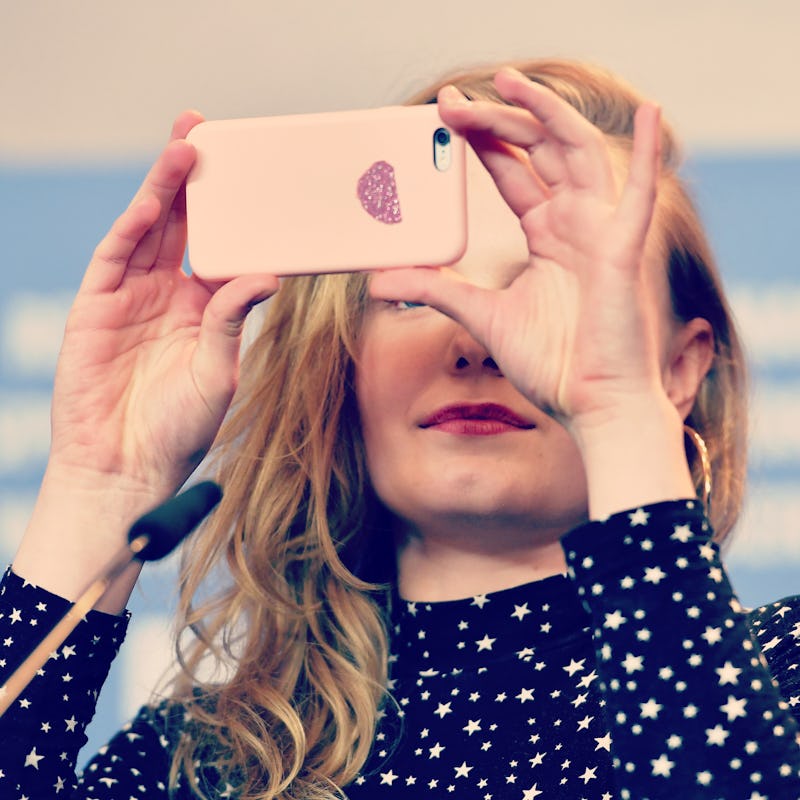 Pascal Le Segretain/Getty Images Entertainment/Getty Images
"It's been a rough year," is likely the biggest understatement of the year. It's clear the trials and tribulations of the year 2017 have been universally felt, and now we're all in a perpetual state of sighing — literally. And while there was a lot of negativity that was hard to ignore over the last year all hope is not lost because the top hashtag used on Instagram was #love. So despite how many more lows this year hast hosted than highs, one thing is clear: many of us have turned to dealing with the darkness of this year by showing love to their friends, family, and Instagram followers.
Yes, according to Instagram's year in review — which was just released using data from all 800 million users pulled between Jan. 1 and Nov. 17, the most popular hashtag used throughout the year was #love. I mean, currently, there are over 1,197,178,254 images that are tagged with "love," while the 8,009,008 posts tagged with "fail" are pretty far behind. Which literally means that we're most interested in sharing and consuming content that's uplifting. Sure, we might have done a lot of complaining this year too, but at least on Instagram, we all1 kept things positive — and that's pretty impressive.
Coming in at number six was #beautiful, and at number eight was #happy. Out of the hundreds of thousands of hashtags out there, we're all posting about the good stuff, keeping things cheery and light, no matter how much of a #fail this year has felt like. And honestly it's no surprise that Selena Gomez's account is holding down the number one spot with over 130 million followers, because she is the queen of positivity and the way she spreads love is infectious.
Maybe also not-so-surprisingly, Disneyland was the most popular geotag in 2017, meaning that it really must be the happiest place on Earth. Last year alone, nearly 18 million people went to Disneyland in California. Chances are, this year's attendance will be even higher. And with the Christmas decorations officially lit, and Sleeping Beauty's castle ready for the holidays, that geotag is about to hit a new record.
Just knowing that we're all in it together is unifying and comforting, and the fact that at the end of this chaotic year, we're still smiling, still expressing gratitude, and still keeping our hearts open to the world, is a great omen for the next year to come. Maybe 2018 will be a better year. I mean, it can't get worse, can it?! (Knock on wood!)
All of this data also makes another thing clear: social media has helped us through it. People are quick to look down on social media as distraction, as a false representation of reality, and a general time suck. And sure, not everyone uses social media to contribute to the greater good, but in a realm where people are often accused of curating unrealistic, one-dimensional highlight reels of their life, we've managed to transpose that tendency into a positive social environment — one that's much needed in times like these.
People should be able to tap into a positive community that puts a rosy filter on the trying times they're living through. There's no harm in creating a happy, beautiful, lovely place online that gives us some shelter form the storm that is 2017. Amirite? Oh, and BTW, the most used filter on Instagram in the past year was Clarendon, which just so happens to be the filter that brightens the light and intensifies the color in the photo. Further proof that we're really counting on Instagram to make the year 2017 a bit more tolerable, and a lot more photogenic. Can you blame us?