This Is What People Who Have A Side-Hustle Really Think About Their Passion Project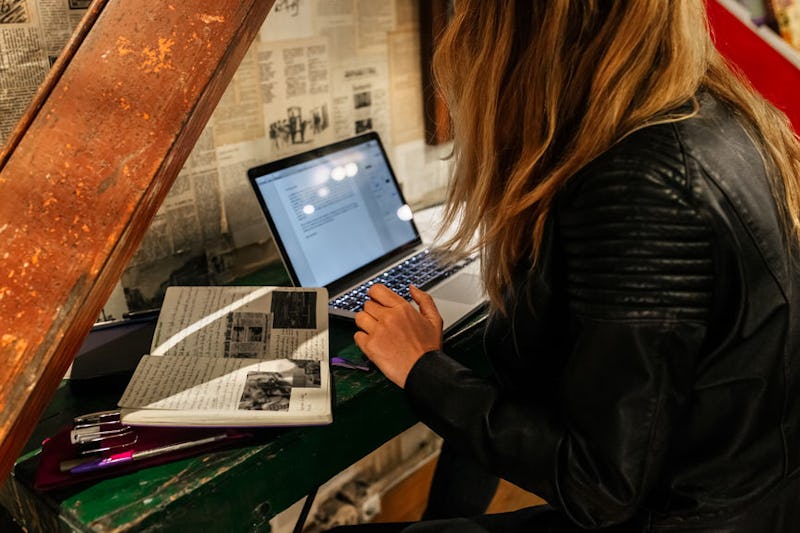 Marco Govel/Stocksy
Side hustle: a term your nan isn't likely to be familiar with, but one that is increasingly used among younger generations. It means having a secondary source of income, whether that's walking dogs at the weekends or starting an app alongside your full-time job. But is a side hustle really worth it or could all that time and effort take a toll on your finances and mental health? I spoke to several side hustlers to find out the truth.
Research conducted by Henley Business School in May 2018 found that a quarter of UK workers have a side hustle. It's extremely popular among people aged 25-34 and there's been a recent boom in the number of women taking on two or more roles. (62 percent of side hustling women have started in the past two years versus 48 percent of men.)
Successful side hustlers are earning a decent amount of money, with those surveyed saying they get around 20 percent of their income through their secondary job. However, there is a downside. Almost half of side hustlers said they regularly work 40 hours a week. A quarter work over 50 hours every week.
If your side hustle is your true calling in life, those long hours may be nothing more than a slight hiccup in your bid to make a difference. But if you're just looking for some extra cash, you may have some questions about what it's like to partake in the side hustle life. I know I do. As a freelance writer, I already juggle various roles but also been longing to get involved in the animal rehoming sector for some time.
Whatever you're dreaming of doing, here's some advice from the people who have successfully balanced their careers and passions.