Angelina Jolie Skipped The Globes This Time Around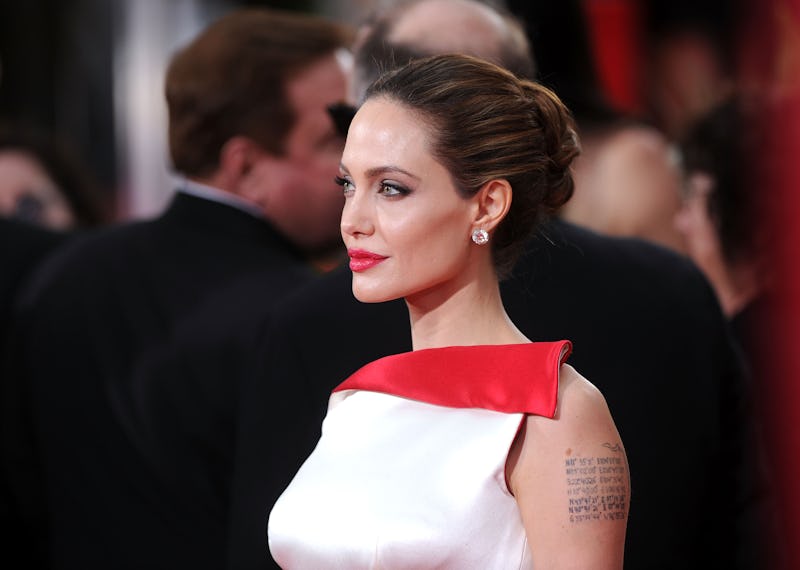 Jason Merritt/Getty Images Entertainment/Getty Images
The 2017 Golden Globes are winding down, but one somewhat surprising appearance towards the end of the show has raised a last-minute question: Is Angelina Jolie at the Golden Globes? Near the end of the evening, Brad Pitt presented Moonlight as a nominee for Best Motion Picture — Drama, which no doubt makes fans wonder if his ex-wife Jolie was in attendance, as well.
Well, it turns out that Jolie was not at the awards show this time around. She did not walk the red carpet. She did not present an award. She did not get nominated for an award. She did not pass go. And she did not collect $200. Jolie was not there and is probably at home with her six children planting an organic vegetable garden while wearing a chic all black gardening outfit complete with aviator sunglasses. (Is this not how you picture her?)
Aside from the fact that Pitt and Jolie are currently going through a highly public divorce, the question of whether Jolie was present at the show might be even more on people's minds due to Pitt's warm reception from the crowd. Pitt came out to far more cheers than the other presenters during the night, which made some viewers question whether it showed Hollywood's allegiance in the Brangelina split:
Of course, it's possible that everyone was just happy to see Pitt, or were excited about Moonlight. Either way, when it comes down to it, Jolie was not there, so at least she didn't have to wonder what the heck was up with all the claps in person.