No, Arie Luyendyk Jr. Isn't The Oldest 'Bachelor' We've Ever Had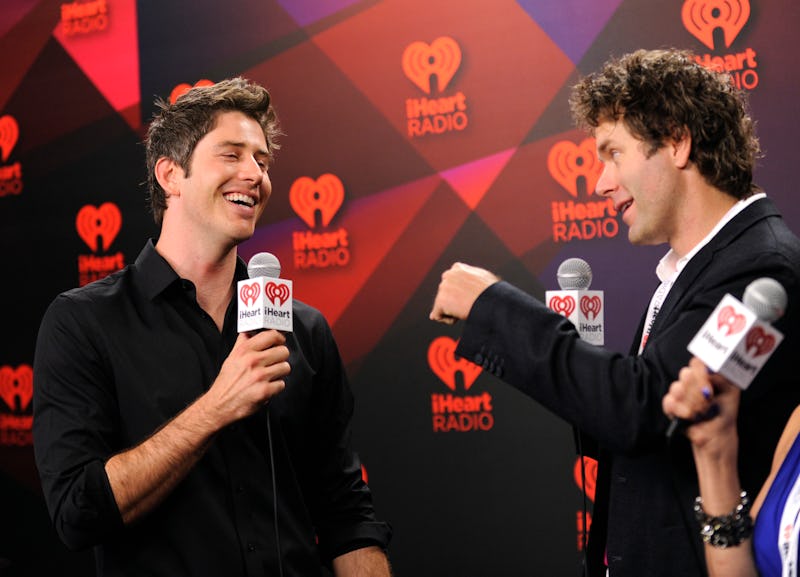 David Becker/Getty Images Entertainment/Getty Images
On Thursday morning, ABC revealed The Bachelor — and it was a doozy. Despite all speculation, it's former Bachelorette contestant Arie Luyendyk Jr. who is the 2018 Bachelor. The Dutch race car driver won a lot of hearts back in Season 8 of The Bachelorette, but is Arie the oldest Bachelor ever? Fans were joking that his official Bachelor portrait made him look considerably older than he was the last time they saw him several years ago, but that doesn't necessarily mean that he's considerably older than the current oldest Bachelor who's ever led a season.
Bachelor diehards were somewhat shocked by the decision to cast Luyendyk Jr. for Season 22, but the more casual fan may not realize why he is an unusual choice. A condensed version: Viewers first got to know him on Season 8 of The Bachelorette, in which former Bachelor contestant Emily Maynard looked for love after a string of personal tragedies. It seemed as if the hunky driver was teed up to star in the following season of The Bachelor, but ABC chose to tap Chris Soules for Season 19 instead. That was back in 2014, and, unless fans have been keeping up with retired driving sensations abroad, it's unlikely they've heard much from Luyendyk Jr.
At the edge of 36, is Luyendyk Jr. the oldest Bachelor contestant ever? He's older than the average Bachelor age, at the very least.
Harvard grad Alex Michel, ABC's first-ever Bachelor, was approximately 32 when the show began. The next few Bachelor men to follow were right in the neighborhood of 28. Bob Guiney, the first Bachelor chosen from The Bachelorette cast-offs, was 32. To look at every single Bachelor since the series began in 2002, the average age is approximately 31 and when there are exceptions, of course, they're notable.
The notorious Brad Womack appeared twice — in Season 11, at age 35, and was a 38-year-old by Season 15. Season 6 star Byron Velvick was 40. And, of course, frequent flyer Nick Viall finally got his own Bachelor season as a 35-year-old.
So, in the end? Arie Luyendyk, Jr. is definitely not the oldest Bachelor ABC has ever cast. He's up there, for sure, and it will be interesting to see the range of ages the show chooses for its contestants.