Becca Just Revealed Whether She's Engaged Or Not After 'The Bachelorette'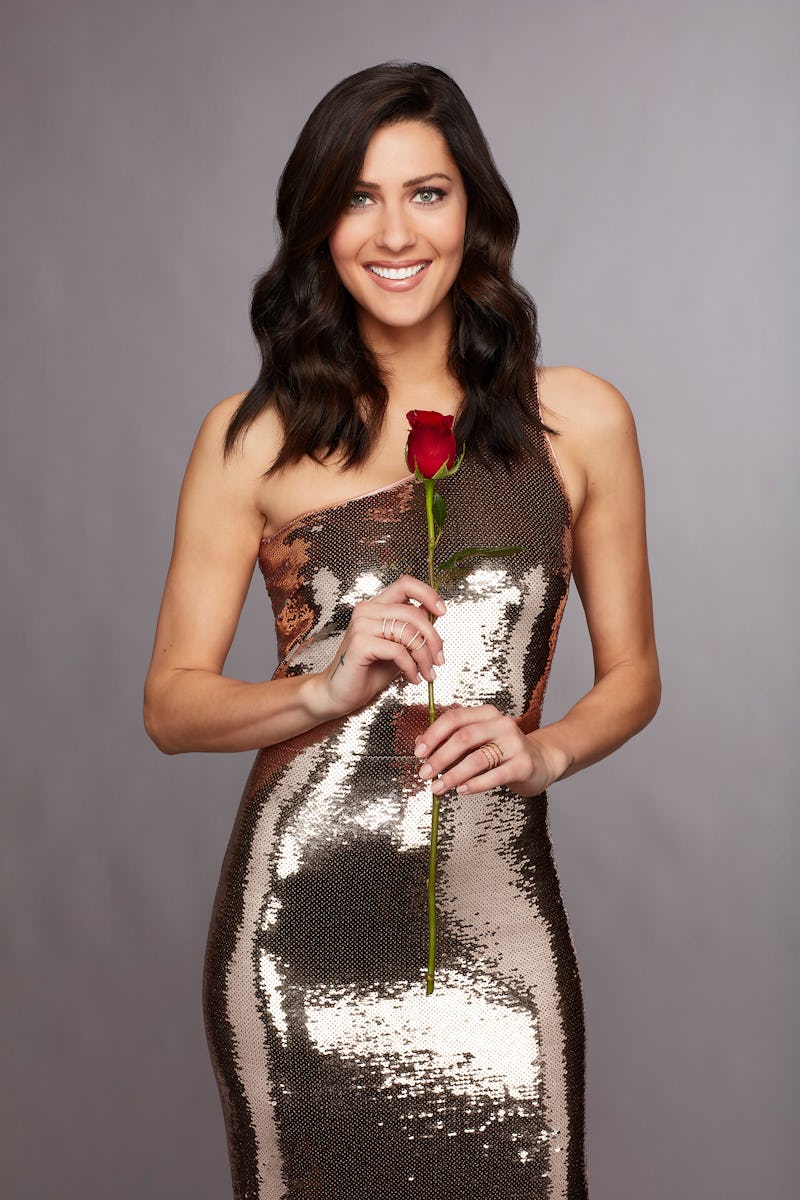 ABC/Craig Sjodin
It looks like the new Bachelorette finally got her happy ending. According to an interview wth People, Becca is engaged after The Bachelorette. So, it will definitely be exciting to see how her love story plays out.
Becca Kufrin revealed to the publication, "I am engaged!" She also gave fans a little sneak peek at the lovely moment to come. "It was the happiest moment of my life. And it feels so good to say it," she said. "I still pinch myself, like, did that all just happen? It's been a whirlwind." It's so nice to know that her season of The Bachelorette won't end in heartbreak and that things have definitely worked out during her journey to find love.
While Becca said that she was engaged, she, of course, didn't reveal the name of the guy she's engaged to. So, Bachelorette fans will just have to stay tuned to see which contestant wins her heart. Of course, since this is The Bachelorette, drama is likely to ensue in addition to all of the romance. However, knowing that the reality dating process works out for Becca in the end will make all of those dramatic moments worth it for her.
Becca's been incredibly open about wanting to find love on The Bachelorette, especially after her intense breakup with Arie Luyendyk Jr. on the season finale of The Bachelor. In case you forgot about that debacle, Arie proposed to Becca on the finale of the show. However, weeks later he decided that he still had feelings for his runner-up, Lauren Burnham, and proceeded to break up with his fiancée on camera.
Despite all of that messiness, Becca said that she's very much open to the process on the After the Finale Rose special, which is why she decided to become the Bachelorette. "At the end of the day, the show is about finding love. I have a lot of love to give," she said on ATFR. Becca continued, "I want to be the best damn Bachelorette I can be. I'm so excited. I want to find love. I'm just so excited, I just want to do this."
She previously talked about her Bachelorette stint to People in March and explained that she was a bit apprehensive about an engagement, considering her past with Arie. "The grand gesture of the engagement, of course, does freak me out a little bit," Becca said. But, she wasn't going to let that stop her from embracing everything about the show's journey. The reality star said, "I went into Arie's season being as open as I could be so I want to do the same in this next chapter." Considering that she's now engaged, it looks like being open to everything the show has to offer really did pay off.
Who is Becca engaged to, exactly? Well, fans will have to tune into the show, which premieres on May 28, to find out. Although, thanks to the recent cast reveal for the season, fans now know that her fiancé is one of these 28 men. Just based on the cast reveal, it seems like Becca is in for an exciting time with all of her suitors. Viewers already got to see her meet five of them on ATFR, including Lincoln, who has a cool accent, and Ryan, who's a "banjoist." And they'll get to meet the rest of the contestants, including a "colognoisseur" and a "social media participant" (yes, really), for the first time when the show premieres.
Regardless of who Becca picked in the end, it definitely seems as though she's genuinely happy with how her Bachelorette journey turned out, which is really the only thing that matters.