When Benoit's Heart Might Be Broken Yet Again On 'BiP'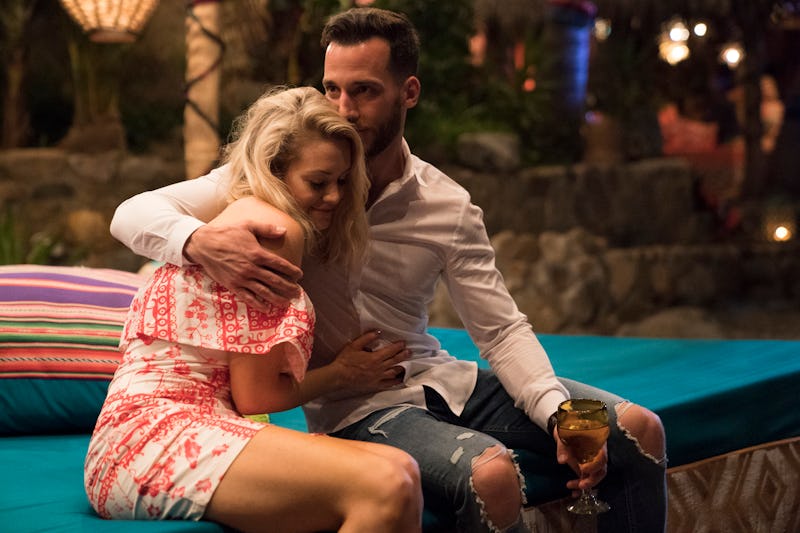 Paul Hebert/ABC
Jordan and Jenna may have had an instant connection on Bachelor in Paradise, but Benoit's arrival last week proved just how much a newcomer's presence can shake things up. His date with Jenna seemed to go really well and make her reconsider things with Jordan, but even if things don't work out, there were plenty of women who seemed interested in the Montreal native. So is Benoit dating anyone after Bachelor in Paradise or does he find himself unlucky in love once again?
Benoit first made an appearance on the Bachelor scene during the first ever Bachelor Winter Games, which was basically like BiP but with the added twist of winter sports thrown into the mix. During his time on the show, Benoit immediately found himself drawn to Clare Crawley and while the feeling appeared to be somewhat mutual, she wasn't able to commit to him in the way he wanted her to since she also was interested in Christian. This prompted Benoit to leave. However, the two ended up reconnecting after filming and became engaged on the World Tells All special that aired right after the Winter Games finale. Unfortunately the couple ended up parting ways a month later, hence why he's now showed up in Paradise to try and find his future wife.
So does Benoit's journey for love prove to be more successful than his last go round or will he leave Mexico still single? As of now, it's difficult to know for sure how this will all play out, considering that Benoit's Instagram offers zero clues as to his current relationship status. Granted, that is definitely intentional since neither he nor the show wants to give away what happens (otherwise what would be in the point in us watching?), but he and Jenna were hitting it off pretty well last week, so there's a good chance he could find his happily ever after when all is said and done.
After Jordan threw an unnecessary temper tantrum and ended up throwing a giant stuffed animal that David had given Jenna into the ocean, Jenna began to reassess what she wants. She likes Jordan, but his over-reaction sent up red flags, indicating that this could be a big problem she would be forced to deal with if they continue dating. It made her a lot more open to going on dates with other guys, which is why when Benoit asked her, she didn't hesitate in saying yes.
That being said, her feelings for Jordan are still very much there and may not be able to be undone by just one date with another guy. But even if Jenna has second thoughts, there were others like Chelsea who were literally swooning over the French Canadian upon his arrival. In fact, there's a photo of them upon on the ABC press site that definitely makes it seem like sparks could be flying:
Then again, who wouldn't love to see this match up:
OK, OK, maybe that's just wishful thinking, but hey, this is Paradise — anything can happen. They have been hanging out outside of the show...
Just saying! Definitely here for this potential relationship. Either way, let's just hope that his story doesn't once again end in heartache.