Dry Your Eyes Because 'Big Brother' Might Not Be Coming To An End After All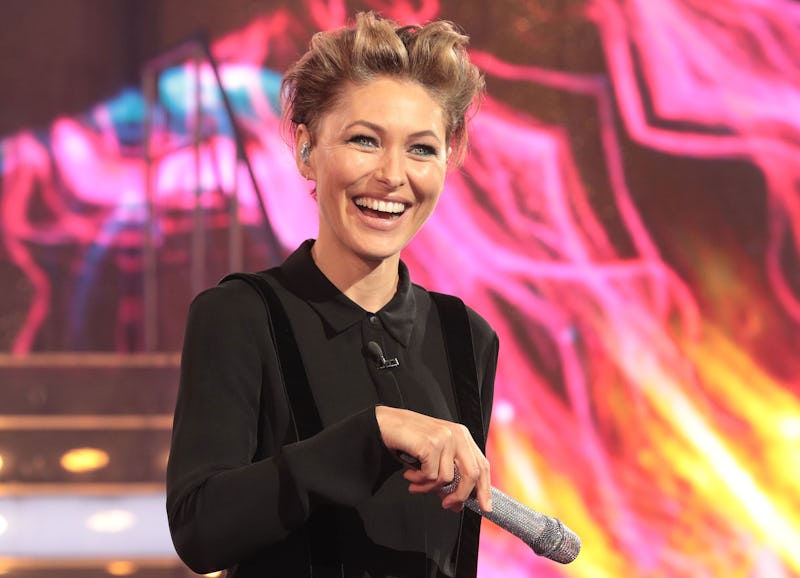 James Shaw/Shutterstock
It'll soon be the end of a reality TV show era; Channel 5 has confirmed it's saying goodbye to Big Brother once and for all after the current series finishes. But is everything as it seems? Currently, there are a few rumours doing the rounds, claiming another channel will be taking over as of next year. So, is it true? Is Big Brother moving to ITV?
I spoke with reps from both ITV and Big Brother for confirmation, but no dice unfortunately. A spokesperson for ITV tells me quite firmly, "We do not comment on speculation."
Even though it's not the most illuminating statement, it's more positive than the flat out no's that other networks have been putting out. In Channel 4's now deleted tweet response to a viewer (you can see the original reply in Google's meta description), a rep wrote: "Hi there, there are no intentions to air #BigBrother on Channel 4 again."
Sky One also ruled itself out. After a fan asked if the channel would be airing the reality TV show, Sky's Help team tweeted: "Good Afternoon, there are no plans for Sky One to show Big Brother I'm afraid."
The tweet was accompanied by a sad emoji face — an accurate depiction of the way I'm feeling right now.
Given the reaction from other broadcasters, ITV seems to be the most likely option — and the bookies over at Paddy Power are pretty convinced too. According to The Sun, the betting company is offering odds of 4/6 that "the programme will return on ITV as early as next year." Now I'm not a gambling woman, but this is one outcome I'm really hoping materialises.
However, Big Brother isn't giving anything away. A spokesperson tells me that the show will not be venturing beyond Channel 5's statement posted to Twitter. The statement clarified that this series of the show would be the final one on Channel 5, but didn't touch on whether it would live on somewhere else.
If Big Brother and Celebrity Big Brother do wind up getting reincarnated on another channel, personally, I really hope Emma Willis is asked to return to front the series. She has been a fantastic presenter ever since she landed the job back in 2013. Now, I can't imagine the series without her.
Willis opened up about the show's cancellation last week and admitted in a video posted on Twitter that the move had taken her by surprise. She wrote: "The news was a shock, if I'm honest, but I kind of still hold out hope that somebody out there loves it as much as we all do still, and will give it a home in the future because it has been on the TV for a bloody long time, and you know, it's part of our popular culture.
"So it would be sad, it would be sad to see its end at the age of 18, it'd be lovely to see it comeback for its 20 anniversary, hello! But the one thing that I can assure you is that, on hearing this news, it has made every single person that works here and on the show, it's given us even more of an incentive to make this the most incredible series because we want to go out on a high, and we want to go out with a bang."
The nineteenth and final series of the civilian edition started last Friday and it was a whirlwind of emotion. While I was thrilled to have the show back again, Big Brother's official Twitter account also dropped the bombshell the same night that it had been cancelled. A statement read: "It's time for this game to end. The final series of Big Brother starts tonight at 9 p.m."
Maybe we'll find out more in the coming days, as these big network deals tend to be fiercely kept under wraps until all the details have been ironed out.
It's early days yet and we still have one more series to go — anything could happen between now and then. But as soon as I hear more, you'll be the first one to know.