This Convicted Murderer Tried To Blame His Teen Daughter For The Crime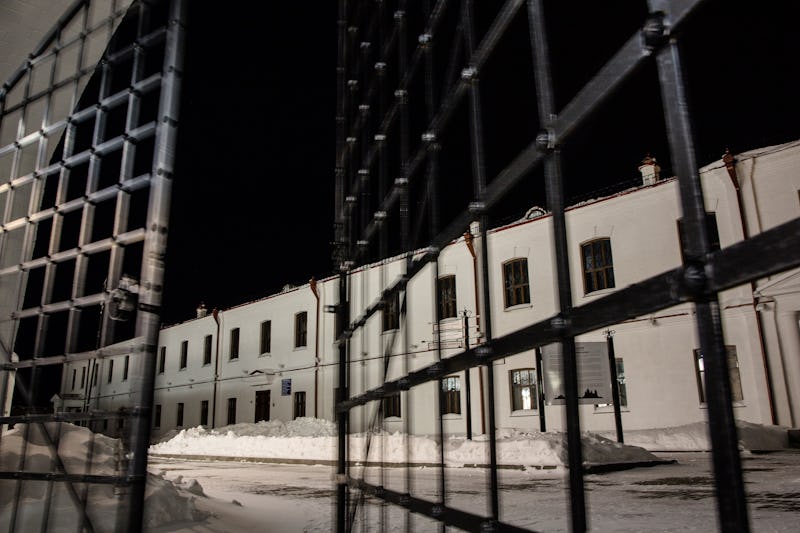 Alexander Aksakov/Getty Images News/Getty Images
The Devil Speaks is an Investigation Discovery series that uses real audio such as 911 calls and police interviews to give an authentic voice to the cases the show explores. The Sept. 4 episode airs at 10 p.m. ET and will document the murder of Tami Reay and her husband Brad Reay's conviction for the crime. That conviction sentencing has ensured that Brad Reay is still in prison in 2018.
According to the Billings Gazette, in 2007, Reay was found guilty of first-degree murder and sentenced to life in prison without the possibility of parole. He was arrested after Tami went missing and her blood was found in her car and on her bedroom wall in the Reay house, per the Casper Star-Tribune. Her body was later found with dozens of stab wounds.
According to the Rapid City Journal, Tami had reportedly requested a divorce in February 2006, shortly before her murder. Prosecutors alleged that Reay's motive was jealousy spurred by this this request. As part of his defense, however, Reay blamed the death on his 13-year-old daughter Haylee, who in turn had to testify against her father.
According to the Star-Tribune, Reay alleged that Haylee was upset about the impending divorce and acted out against her mother. The Rapid City Journal reported that Reay claimed that he allegedly found his daughter in a catatonic state with a knife above her mother's body. He claimed he covered up the crime to help his daughter. Per the Star-Tribune, Haylee testified that she would not have ever hurt her mother and that she was very close to Tami and not close to her father.
The Billings Gazette reported that Tami's sister Holly Givens was especially distraught about Reay's claims against Haylee. "What kind of a father lies and blames so viciously his flesh and blood?" Givens said.
The jury did not buy Reay's claims about Haylee and sentenced him for the death of Tami. The South Dakota supreme court also denied his appeal in 2009, per the Rapid City Journal.
The Devil Speaks episode is chillingly titled "Set Me Free," which is likely a reference to something Raey said following his wife's disappearance.
According to NBC News, when Reay was interrogated by police, they repeatedly requested he tell them where Tami's body was, so as to avoid causing further harm to Haylee.
"You're being disrespectful to your daughter ... Haylee's mother Tami is out there rotting somewhere right now," Agent DiBenedetto said, according to NBC News. "There is no reason for her body to be under a bush right now or on the side of the street. It is [bullsh*t] just to dump something."
Reay responded, "[I'm] hoping that you do find the body 'cause it'll be something to set me free."
But it didn't, and he won't be. According to South Dakota Department of Corrections records, Reay is currently 59 years old and is still serving out his life sentence without the possibility of parole at the South Dakota State Penitentiary. Also known as the opposite of being set free.