Why You Definitely Shouldn't Expect Clayne Crawford Back On 'Lethal Weapon'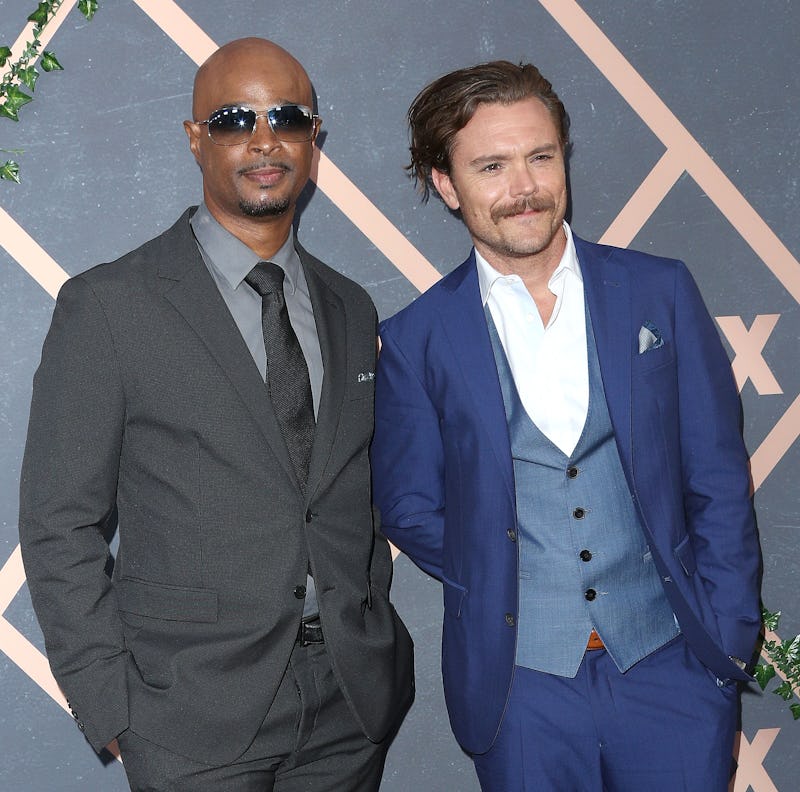 Frederick M. Brown/Getty Images Entertainment/Getty Images
Hollywood actors literally get paid to create drama, but what happens when the drama spills off-screen? That's a predicament FOX's Lethal Weapon had to navigate earlier this year when star Clayne Crawford was fired after some highly publicized outbursts. Now four months later, Season 3 is underway with another leading man in his place. But does that mean Martin Riggs is gone for good, or will Clayne Crawford return to Lethal Weapon? It's looking like it's the end of the road.
Reports of problems on the Lethal Weapon set first emerged last spring. According to the Hollywood Reporter, conflicts between Crawford and the Lethal Weapon team were putting the show's future at risk because many cast and crew members said they no longer wanted to work with the actor. He then apologized for two incidents in an April Instagram post, saying that he would "never intentionally jeopardize so many jobs" and only acted out because he felt that the conditions on the show were unsafe.
"I am incredibly sorry if my passion for doing good work has ever made anyone feel less than comfortable on our set, or feel less than celebrated for their efforts," he wrote. "Furthermore, I apologize to all the crew and cast for any negative attention Lethal Weapon is receiving because of these incidents."
Unfortunately, it was all too little, too late — Crawford was fired soon after and replaced with Sean William Scott. Fox CEO Dana Walden later explained that Crawford's dismissal was not the network's "choice," but after talking with their partners at Warner Bros, they felt it was best.
"Ultimately, our partners at Warner Bros. came to us about three weeks ago to tell us that they could not deliver Lethal Weapon as we've known it before—that there were some real challenges in the cast," she said in part, per Vanity Fair. "We thought about it a lot, and we talked about a lot of different names and ultimately, when they came back with Seann, and a fantastic showrunner, and a big TV star in Damon, and a great cast and a storytelling engine that works, and a fan base that's very passionate about the show, I think we ultimately made the right choice."
So, with all of that said, you shouldn't count on seeing Riggs any time during Season 3. After Lethal Weapon was renewed for Season 3, Crawford posted on Instagram saying simply that he wished the cast and crew well and playing Riggs had been a "dream." Then, there was nothing... until he broke his silence on the whole ordeal. On the Drinkin Bros. podcast, Crawford explained how one day, he just "snapped" due to extreme noise on set:
"Did I make a poor choice? Absolutely, and I felt embarrassed in the moment because I was belligerent… We'd been shooting a three-page scene for eight hours, OK... Should I have gone to my trailer? 100 percent. Should I have just gone and waited? That's what I was instructed to do when there was a problem — you go sit in your trailer and you lock your door and you take a nap. … Hollywood is very sensitive, so I should not have screamed and yelled, right, because it's a bunch of very delicate flowers out there."
Crawford also claimed on the podcast that he never received a phone call telling him he was fired from Lethal Weapon — he learned his fate from Deadline and social media posts. He said that studio president Peter Roth wanted him to publicly apologize to his costar, Damon Wayans, who reportedly made some weighty allegations about his on-set behavior in a series of since-deleted tweets. Crawford refused, and he believes that sealed his fate. As for waiting three months to tell his side of the story? "The only reason I'm doing this is because every time — it's August and any time they talk about the show, it's my image, my f*cking name, to promote their goddamn show," he said.
In Season 3, Riggs is dead, and Scott plays a new character named Wesley Cole. According to Wayans, things are a lot better on set. "We're only the first [episode] in but it's definitely a lot lighter in tone and we're having fun — on and off set," he told the Hollywood Reporter in August. Wayans went on to say that he "[wished Crawford] the best," but now, things are "a lot looser." "Nobody is overthinking; we're just doing and we're having fun trying to get home," he continued.
At this point, Murtaugh is moving on and so is the show, so any fans of Martin Riggs seem like they'll have to move on, too.