Things Might Not Be Over Between Tia & Colton On 'The Bachelorette' After All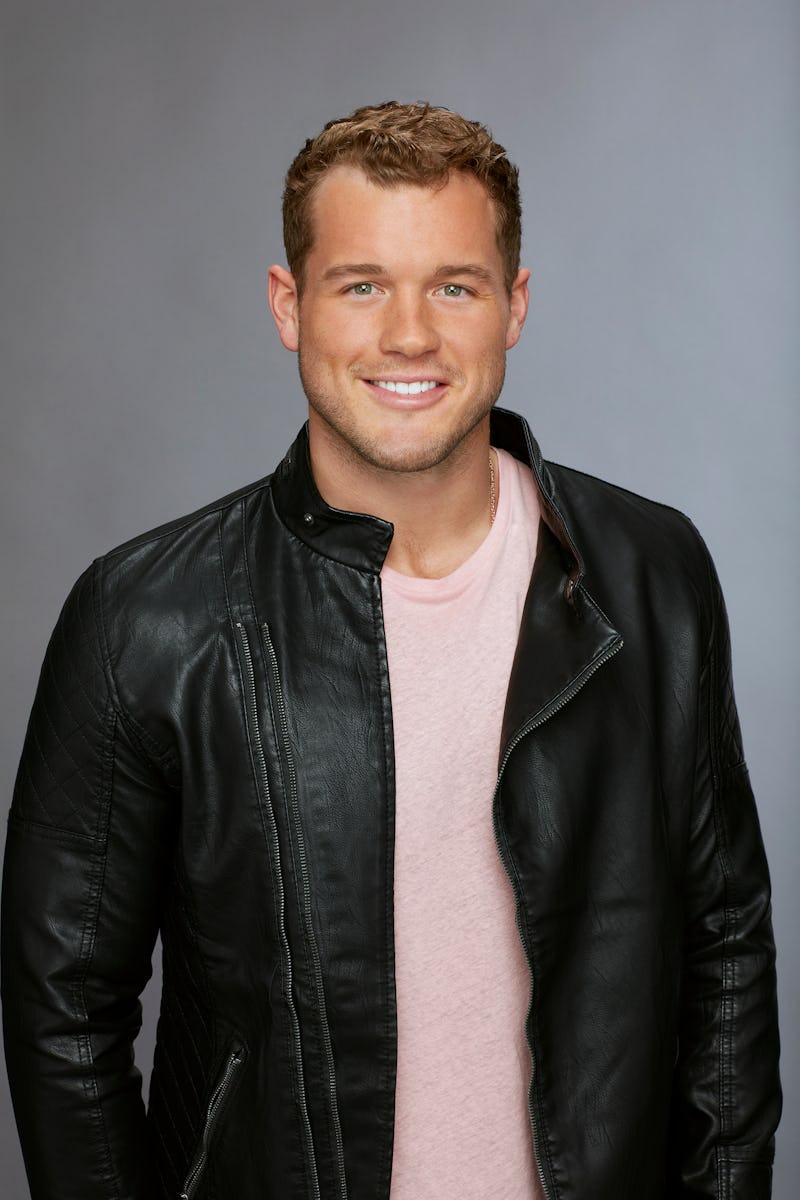 ABC/Craig Sjodin
Colton has been the center of a lot of drama this season on The Bachelorette. Not only was it revealed a few episodes back that he previously dated Tia, another contestant from Arie's season of The Bachelor, and Becca's former co-star, but he also dropped the bomb last week that he's still a virgin, which was blown into a huge event for no good reason. She's been accepting and understanding thus far, but it's unclear if Colton ends up sweeping Becca away once and for all — so is Colton single after The Bachelorette? Or does he find true love after all?
Of course, we can't know for sure just yet. He's still competing for Becca on the current season. He's now even made it to the weeks of hometown dates and there's still no telling if he'll actually be her final choice. It remains anyone's game. If Colton is the lucky winner of the final rose, though, he's obviously not single, and won't be for (hopefully) a long time to come. Becca revealed to People magazine that she's engaged to whomever she ends up with at the conclusion of The Bachelorette, so commitments have officially been made by someone. And that someone still might be Colton.
His social media is also notably absent of any potential lovebirds, but that's not necessarily indicative of anything. He's just likely required by the laws of reality TV (and probably a non-disclosure document) to avoid mentioning any spoilers regarding how his journey with Becca ends. Becca, or a new girlfriend altogether, appearing on his social media feeds would definitely tip people off.
There are also still rumors that Tia's stint on Bachelor In Paradise might shed some light on Colton's love life and romantic future, especially if he's booted from The Bachelorette and ends up on the franchise's spin-off show with her.
Earlier this season, Colton told Becca that prior to his casting on The Bachelorette, he and Tia had "a weekend" together, but nothing more serious followed after that. Despite Colton's assurances, fans definitely aren't entirely convinced that there's nothing between the two anymore, even though Tia has also claimed that the relationship was in the past.
"I wanted to make sure to explain, sort of, that we had a weekend together, and we had a good time, but for me, the timing wasn't right to grow what was a spark into a flame," Colton told Becca on the show, when revealing the Tia details. "If my feelings were strong enough, I wouldn't have came on [The Bachelor]." Especially since promos for next week's episode of The Bachelorette show that Tia shows up to have a conversation with Becca, fans are really speculating that there's something they still don't know about her relationship (or lack thereof) with Colton.
Aside from the onscreen drama, there's not much info on Colton's love life as it stands, except for the fact that these Bachelor women aren't the first famous loves that Colton's had. According to Insider (and a few of his older Instagram posts), he also previously dated Olympic superstar Aly Raisman. They ended a while ago, though, and there doesn't seem to be any reason to believe that he's dating any other high-profile figures.
Of course, if you really can't wait to see what ends up happening, there are plenty of spoilers and theories out there for both The Bachelorette and Bachelor In Paradise that you can find with a quick search, and they may or may not give you all the details on how things ultimately shake out. But if spoilers aren't your jam, that's understandable, and until the powers that be on ABC give you the closure you need, you'll just have to speculate.