Could Demi Lovato Be Engaged?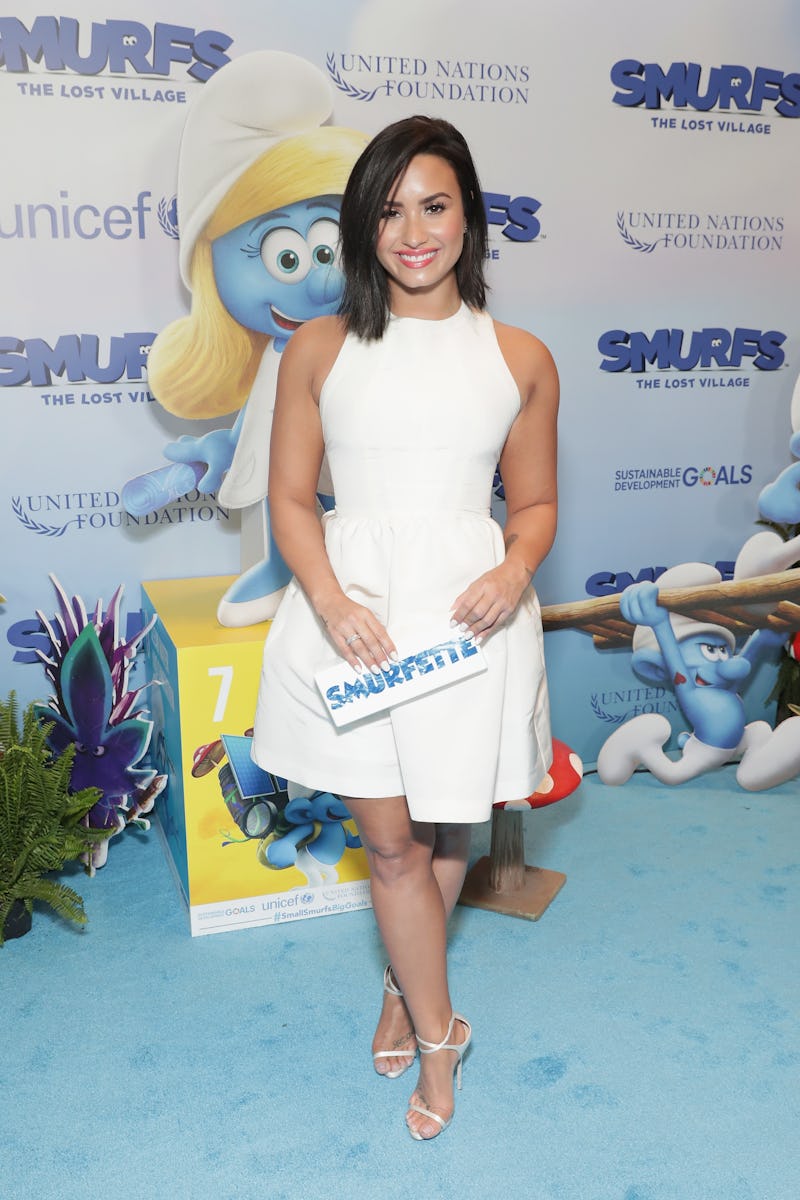 Cindy Ord/Getty Images Entertainment/Getty Images
In a recent Snapchat post, Demi Lovato is sporting a gorgeous ring...or is it an engagement ring? The recent snap definitely has fans wondering if the ring is something more than just a new piece of jewelry. So is Demi Lovato engaged to Guilherme Vasconcelos? The actor and singer hasn't officially confirmed any change in her relationship status as of yet. For now, her new sparkling ring seems to be just a gorgeous piece of jewelry as fans wonder if it really means something more — like wedding bells for Lovato and her MMA fighter boyfriend.
Some of the excitement and confusion has not only stemmed from the new ring, but where Lovato is wearing it. When you first glance at the snap, you'll see the 24 year old sporting the new bling on that oh-so-important ring finger on her left hand. Alas, we must remember this: Snapchat selfies are mirror images and that means the snap is actually reversed — which means Lovato is wearing her new rock on her right hand. But there is no hard and fast rule or requirement that engagement rings must be worn on the left hand — it's simply tradition and Lovato may be breaking tradition, especially if she knows that Snapchat reflects selfies as it does.
Whether or not Lovato is engaged, one thing definitely is clear from her ring snap: she seems happy with her new beau. Last week, she and Vasconcelos celebrated his birthday at Disneyland, according to their social media posts. Lovato recently told Entertainment Tonight, "I'm just having fun, you know? And my life is in a really good place right now. He makes me laugh." The singer-songwriter also celebrated five years of sobriety last week by hand-delivering donations to several charities, reported E! News.
"All I've been doing is focusing on bettering myself. It's been quite the journey, but it's well worth it," she told Entertainment Tonight. "Surrendering is the most important thing whenever you're trying to battle your demons. You have to admit that you have a problem first, and then you can overcome them."
No matter what her relationship status is right now, Lovato seems happy and healthy, and that's what is most important.