Is Drake At The People's Choice Awards?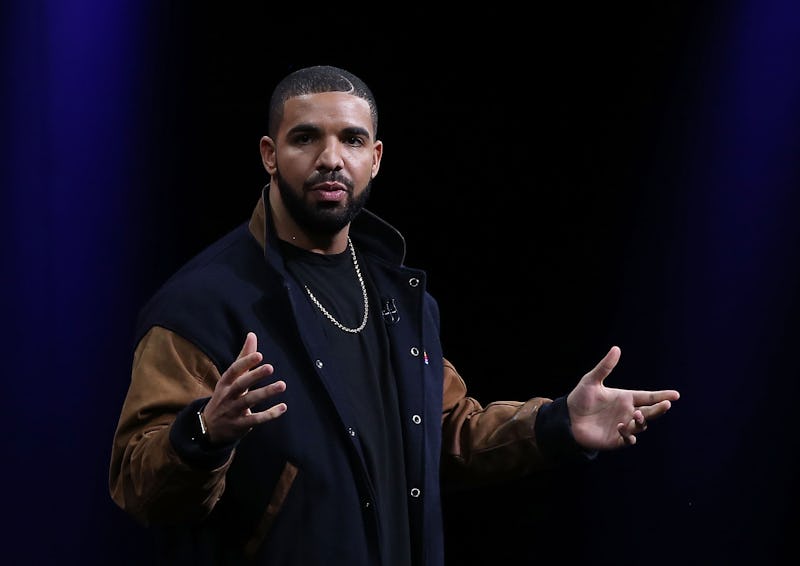 Justin Sullivan/Getty Images News/Getty Images
The time has come for the voice of the people to be heard when it comes to handing out awards to their favorite actors, singers, TV shows, and movies. It is the night of the 2017 People's Choice Awards. That may or may not be exciting to you, but maybe this will change your mind. Jennifer Lopez is presenting, which most likely leads you to wondering, "Is Drake at the People's Choice Awards"?
Another reason you might be inquiring about his whereabouts is because Drake scored five People's Choice Awards nominations, including two noms in the Favorite Song category, one nom for Favorite Album, another nomination for Favorite R&B Artist, and the last one is in the Favorite Male Artist Category. So why wouldn't he be in attendance?
Well, it looks like Drake isn't in attendance, and Lopez walked the red carpet solo. I guess his schedule was way too full to show up and see if the people voted him as a winner. Before anyone starts creating drama that Drake isn't there supporting J. Lo, I'm sure she understands. She is only presenting and if anyone understands that a celeb can't attend every event, it's Lopez.
Lopez and Drake were first linked and rumored to be dating in December 2016, after the Shades of Blue star was reportedly invited to a dinner party at the rapper's home. Then, on Dec. 20, 2016, they both shared a cozy Instagram of themselves cuddling on a couch. If that isn't enough, the Views artist also allegedly bought the actor-singer a $100,000 diamond necklace. Neither can seem to escape the spotlight now, with many needing to know if they truly are dating.
They've yet to comment on their status, but that hasn't stopped them from making headlines. E! News reported Wednesday, Lopez and Drake reportedly "enjoyed an intimate date night" at a West Hollywood restaurant Tuesday evening. Per a source, they "are not seeing anyone else but each other." The source also said that he has already met Lopez's twins and claimed, "Drake is in it all the way. J.Lo is peddling slower but still really enjoys his fun and loving."
Whatever is going on between them, there's no doubt DraLo shippers are keeping tabs on the rumored couple.