Emilia Fox Is Back On TV & Her Outlook On Life And Love Is Inspirational AF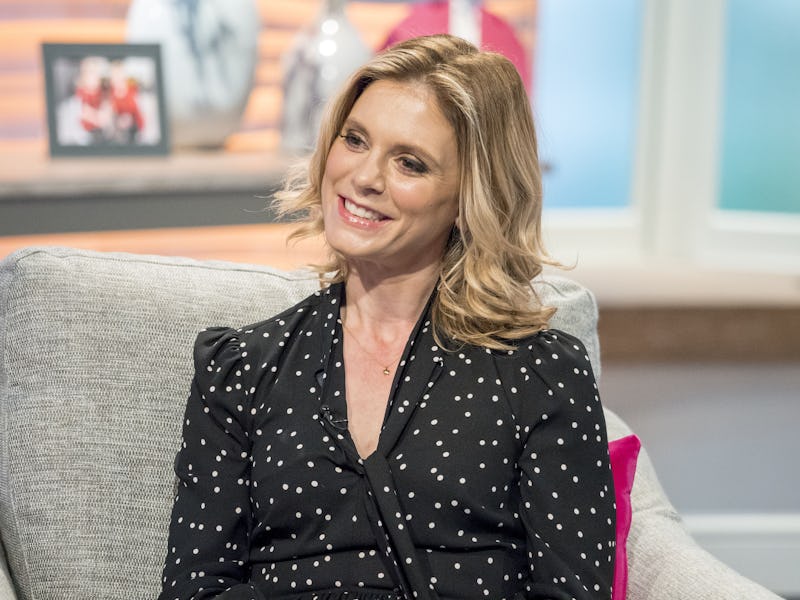 Ken McKay/ITV/Shutterstock
From 14 years on BBC crime drama Silent Witness as Dr. Nikki Alexander to starring alongside Dawn French in Sky's Delicious, Emilia Fox doesn't seem to ever stop. And thank God, because I seriously cannot get enough of her on my television screen. The actress is back tonight on the new ITV drama Strangers portraying Sally Porter, a British Consulate who aids professor Jonah Mulray (John Simm) in finding the true reason behind his wife's mysterious death in Hong Kong. Whilst I am so ready for all action, it got me wondering — is Emilia Fox married?
Short answer, no. Long answer? A self-described relationship history that likens to "patchwork of enriching experiences," according to an interview the actor gave with The Times. "I've had some great relationships, I don't see them ending as a failure," she told the newspaper in December 2017. "You learn from them. I'm single at the moment and I'm happy with that, but also I'm ready if the right person comes along." And that's the mindset to have — you don't need to depend on exes and beaus to live your best life, it's all about learning from your unique experiences and enriching your existence. Happiness "doesn't mean a woman needing a man," she added, and here, here.
The actress began "a whirlwind romance" with comedian Vic Reeves in 2000, after the pair starred opposite each other in BBC One drama Randall & Hopkirk (Deceased), according to The Mirror. They were engaged in bizarre turn of events — Reeves was still married but he and Fox eventually called the engagement off after "a mutual decision", believing that "things [had] worked out for the best," and that they were "ready to move on."
Fox then began dating fashion designer Toby Mott, according to the Telegraph, before meeting future husband — and fellow actor — Jared Harris in 2005, which sadly ended in separation in 2009 and divorce in 2010. She later attributed this to their long-distance relationship and their tragic miscarriage. "We didn't explore enough the impact that had on both of us and on our relationship," she told the Daily Mail. "I think it was my fault that I didn't explore the emotional side. I thought it was like a horrible illness that you get over. I was working and I concentrated on that."
Fox then became romantically linked to actor Jeremy Gilley, and the couple welcomed a baby girl, Rose, that same year. The couple later split in 2011, and Fox then began dating celebrity chef Marco Pierre White between 2012 and 2013, according to the Daily Mail.
Currently slaying it as a single mum, Fox couldn't be any happier. "Every parent has to juggle, whether single or together, and deal with different things," she tells The Irish Times. "Obviously, Rose is my priority and I make sure that and I make sure that whatever work I'm doing works for her, and that there's a consistency.
"That's what I took from my parents," she continues. "No matter what work they were doing, my school life and family life and feeling very loved and safe was integral to them, and that's what I try to give to my daughter."
While Fox spends the majority of her time on sets doing what she does best, she always makes time for those precious mummy-daughter moments.
Describing her perfect evening in an interview with The Express, she said it would be "curled up on the sofa with Rose and our dogs, Dolly and Clive, watching an old film. Rose gravitates towards old kids' films like The Sound of Music and Mary Poppins, because they're gentle." I can totally relate.
Hopefully Fox will be doing cosied up on the sofa like the rest of the nation when Strangers airs, probably not with her daughter though. She may be a little too young for this one.
Strangers premieres on ITV on Monday at 9 p.m.