You Can't Beat Forever 21's Presidents Day Deals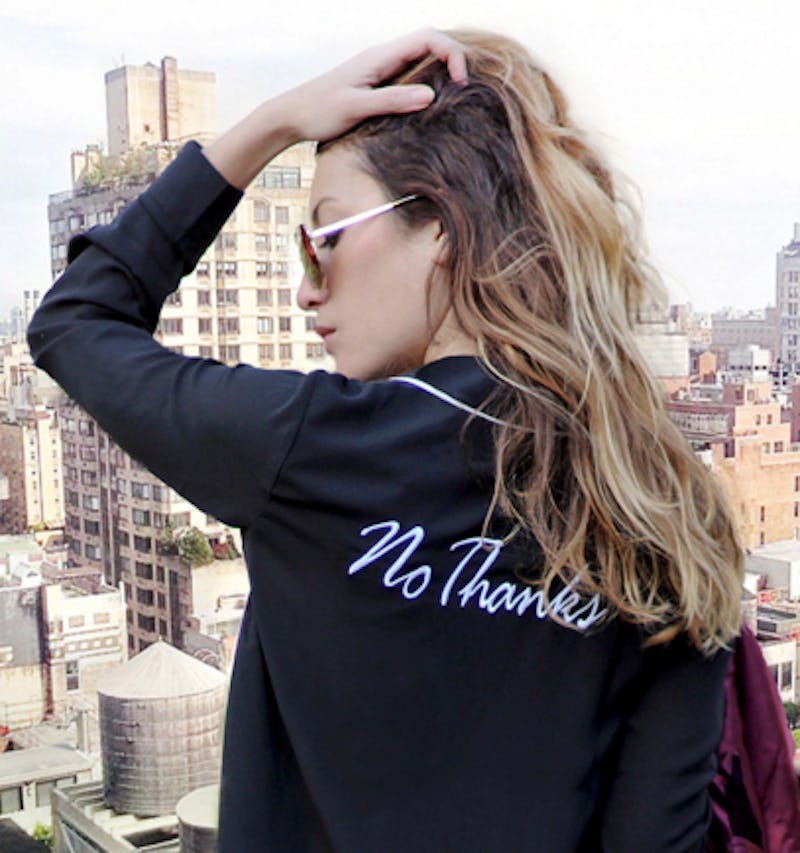 Courtesy Forever 21
When already extremely affordable brands have a sale, you're pretty much required to whip out your wallet and make a purchase. Consider it a necessity for your wardrobe! I hope you're ready to pull up an extra tab on your computer once you find out if Forever 21 is having a Presidents Day 2017 Sale because like, I said, you'll basically have to fill your cart.
The brand's offering 50 percent off all sale items now through Feb. 19 at 11:59 p.m. PT, according to the retailer's website. So, that means even more markdowns on must-have items and an extra fun long weekend for you. Because nothing's better than shopping and saving on a Saturday, you know?
In the sale section, you'll find discounts on intimates and sunglasses and everything in-between. You won't be able to beat the prices, either. For instance, you can find outerwear for as low as $18.99, and that's the cost before you enter code EXTRA50 and receive the additional 50 percent off. Not bad at all, if you ask me! You've got until Feb. 19 to take advantage of these deals. So, got those wallets handy? That's what I thought!
Sound the alarm! Some major shopping's about to go down.
1. Longline Blazer
Double-Breasted Longline Blazer, $17, Forever 21
OK, how chic is this longline blazer? Just think of all the ways you could wear it, and for less than 25 bucks plus an additional 50 percent off? This buy is a no-brainer.
2. Bomber Jacket
Plus Size Bomber Jacket, $19, Forever 21+
You can't go wrong with a trendy, versatile piece like this in your closet.
3. Oversized Sunnies
Oversized Geometric Sunnies, $5, Forever 21
Ready for spring break? You will be with these shades in your beach bag!
4. No Thanks Shirt
Contemporary No Thanks Shirt, $14, Forever 21
You'll need this for those days when you just can't.
5. Lace Top
Plus Size Lace-Paneled Top, $11, Forever 21
Bold pops of color are a must as spring rolls around, so might as well rack up on pieces like this while you can save some cash in the process.
6. Lace-Up Skirt
Lace-Up Faux Suede Skirt, $16, Forever 21
A pastel pencil skirt with lace-up detailing? Umm, count me in!
Celebrate the long weekend with some new wardrobe staples, why don't you? Especially since Forever 21's giving an offer that's pretty hard to say no to!