Here's Where A Controversial Corrections Officer From 'Escape at Dannemora' Is Now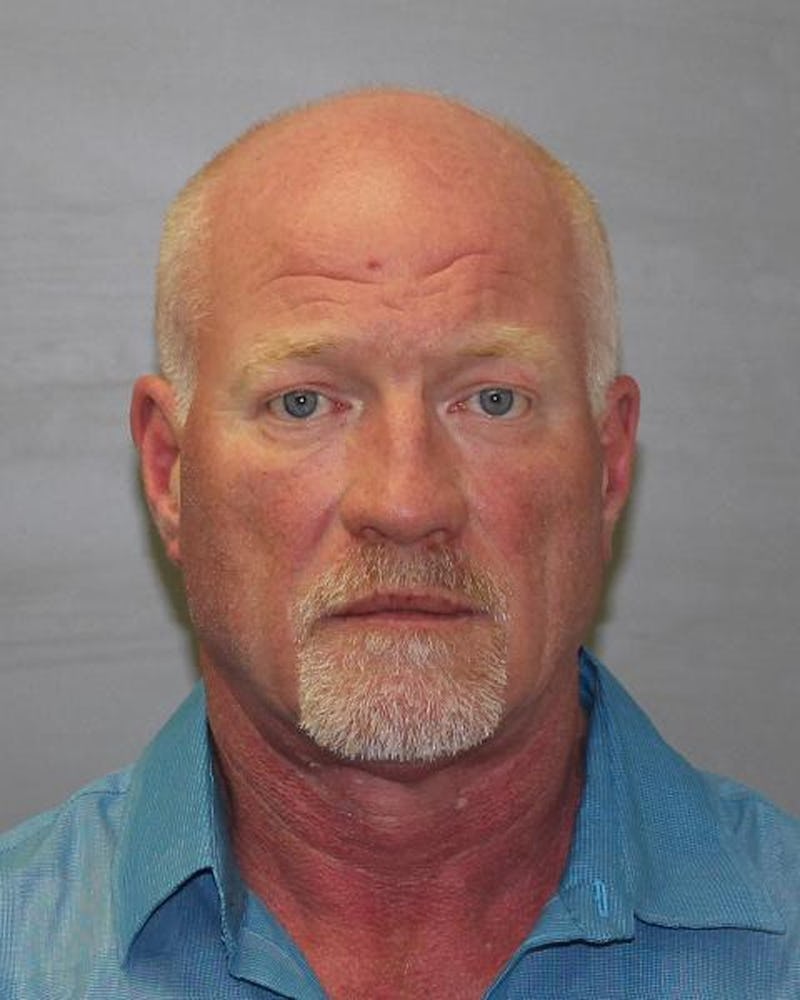 Handout/Getty Images News/Getty Images
Showtime's Escape at Dannemora dramatizes one of the most infamous prison breaks in recent history — Richard Matt and David Sweat's 2015 breakout from Clinton Correctional Facility in upstate New York. Though they were the main names surrounding the case, they didn't pull off the entire scheme by themselves — a correctional officer came to their aid, and ultimately paid the price for it. As the series' debut looms, you might want to refresh yourself on the specifics, like whether or not correctional officer Gene Palmer is still in jail.
According to a local NBC affiliate, Palmer was released from jail in July 2016 after serving 4 months of a 6-month sentence — he was let out early for good behavior. "He was very quiet. (Kept) very much to himself," Clinton County Sheriff David Favro said of Palmer's time spent in prison, according to the outlet. "I think after nearly 30 years' experience in the state correctional facility on one side of the bars, he learned that the best way to do his time is to be very quiet. Do what you're told to do and get out."
According to The New York Times, Palmer "unwittingly" helped Sweat and Matt escape from prison by smuggling them tools that eventually were used to create a route out of the facility. Palmer pleaded guilty to promoting prison contraband, and to official misconduct, the same report states.
Palmer's tools in the prisoners' hands led to a successful escape for Sweat and Matt, prompting a massive manhunt for the fugitives that lasted weeks, and struck fear through neighborhoods and towns near where they were suspected to be hiding. Matt was eventually killed by authorities, while Sweat was recaptured and remains in jail with time added to the life sentence he was already serving.
In the miniseries adaptation of the real-life saga, Palmer is played by actor David Morse, and all episodes were directed by Ben Stiller, marking a departure from Stiller's comedic roots. According to the filmmaker, he wanted the project to be as truthful to the reality of the situation as possible. According to The Hollywood Reporter, Stiller said he initially passed on the script by Brett Johnson and Michael Tolkin because he didn't find it authentic enough. "I had to figure out if I could make that version, and I felt I couldn't because I didn't have a take on it," Stiller said. "I didn't want to just make up a prison escape story."
But later, after official reports on the case were released and extensive research was conducted, he decided to return to the project and create it as it exists today. "It wasn't just a genre piece. It wasn't just an escape story," Stiller said of the series, per THR. "It was about human relationships and it was a drama. I thought it could be a little funny also, but it ended up being a little more serious."
Palmer hasn't been in the news since his release from prison, and he declined to comment to reporters as he walked free. He certainly doesn't seem to have voiced any opinion on the series, but after the massive scandal the escape turned out to be for him and the prison, it might be something he wants to forget about altogether.