A New True Crime Series Is Coming To CBS All Access That Turns You Into The Detective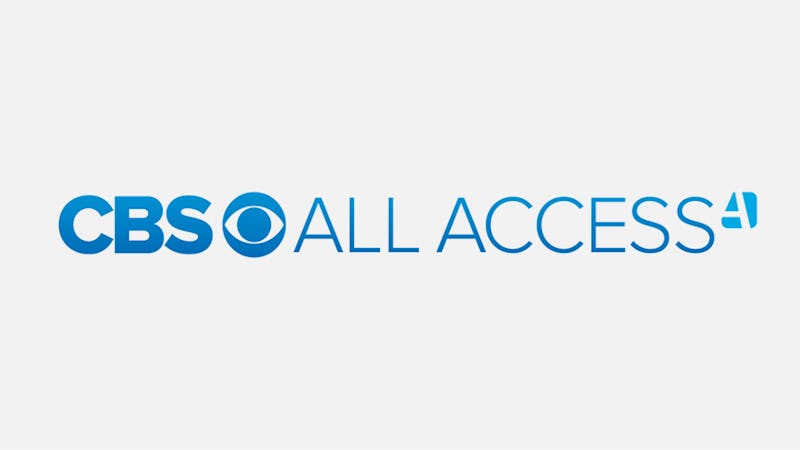 CBS All Access
Have you ever watched a true crime series or any given episode of Law & Order and thought to yourself — "Hey, I would totally be able to solve this case!" — then CBS All Access' newest true crime series Interrogation is sure to become your next TV obsession. The drama, which was just given a straight-to-series order, according to TVLine, is based on the true story of a young man who was charged and convicted of brutally murdering his mother.
Each episode will be structured around an interrogation taken directly from the real police case files. The first nine episodes of the series will be available to watch in any order you so choose, with the season finale getting released at a later date. This will allow viewers ample time to take on the role of detective and determine how it should all get resolved by the end of the season.
"This nonlinear approach to storytelling is closer to how real detectives work, picking their own path through the evidence in a search for the truth," Anders Weidemann said in a statement, as per The Hollywood Reporter. Weidemann will serve as executive producer alongside Henrik Bastin, Melissa Aouate, and co-creator John Mankiewicz.
Julie McNamara, who serves as Executive VP of Original Content at CBS All Access, added in the same statement:
"Interrogation pushes the boundaries of what a television series can be with its truly unique format. It's also a series that could only be executed with the technical capabilities of a streaming service, and we look forward to bringing its innovative approach to our CBS All Access subscribers."
In a separate statement to Variety, McNamara expanded on her thoughts regarding the new approach to true crime series, stating:
"The reality of how lawyers and P.I.s and Internal Affairs and reporters come to these complex cases at different points in time and then they need to make sense of what came before from their point of view. We have not seen the justice system in this light before. The fact you can watch it in a variety of ways, it's going to be a unique and satisfying experience in whatever way."
As of now, no official premiere date for the show has been released, however, Interrogation won't be the only project TV lovers will have to look forward to in the coming months. New seasons of Star Trek: Discovery and The Good Fight are scheduled to debut in 2019, which have both proven to be widely popular among viewers. Meanwhile, the streaming service has also ordered the animated comedy Star Trek: Lower Decks, as well as a drama series titled Why Women Kill, which centers around three women's reactions to infidelity across different decades. And, of course, let's not forget about the service's highly anticipated pickup of The Twilight Zone reboot.
Suffice it to say, CBS All Access is really looking to up its game, and Interrogation may be just the added push true crime lovers needed to subscribe to the streaming platform, especially if it means getting to immerse yourself into a case so thoroughly.