Giselle's Already Posting From The Super Bowl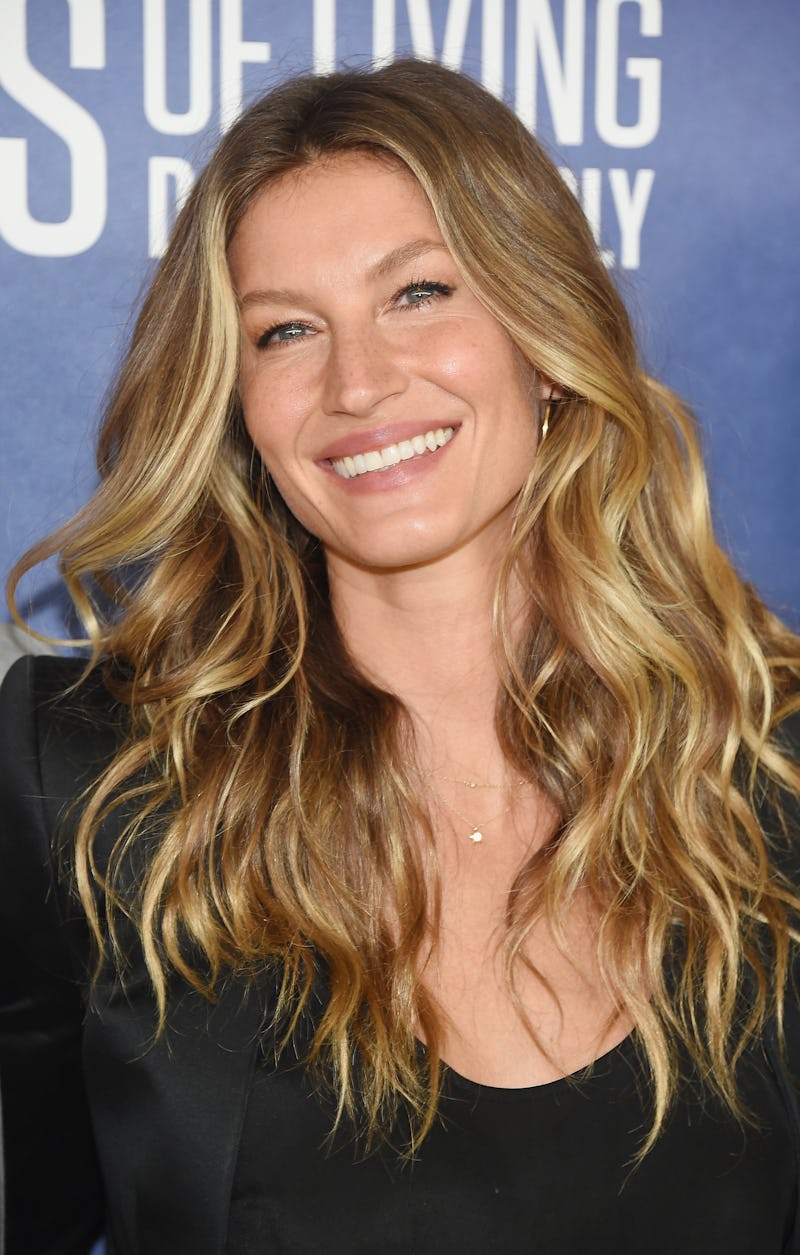 Michael Loccisano/Getty Images Entertainment/Getty Images
Gisele Bündchen and Tom Brady are the prettiest people in football. Whether or not you hate the New England Patriots (my leanings bend toward that group, full disclaimer), it's hard to deny how attractive and captivating Bündchen and Brady are as a couple. I mean, world-famous supermodel and almost-as-world-famous (because only Americans watch football) quarterback? That's tabloid gold. It's almost as good as the golden age of football (aka soccer) WAGs in the mid-2000s with Posh and Becks and all that. That being said, it's pretty much expected that Bündchen shows up to a majority of her husband's football games, especially the big ones. Is Gisele Bündchen at the 2017 Super Bowl?
Bündchen posted a picture from NFG Stadium of her and all of the other "Brady's ladies" (her daughter, Tom's family, etc.) the day of the Super Bowl, so it's nice to know that they're all there to cheer on Tommy in his quest for another Super Bowl ring. Bündchen has shown up big for her husband at the Super Bowl before, and she created just a little bit of controversy doing it.
According to the Daily Mail, following a loss in the Super Bowl against the New York Giants, Bündchen was caught on tape lamenting the loss, saying, "'My husband cannot f*cking throw the ball and catch the ball at the same time. I can't believe they dropped the ball so many times!" Needless to say, the Patriots didn't love her show of… support? The optics of that moment were not great, to say the least.
I have to come to her defense here, though. If I were Bündchen, I would have beautiful, glossy hair and be richer than everyone, but I would also feel the same way. It's frustrating to watch your loved ones pour so much time into a goal and then ultimately lose. Since it's confirmed that she and her family are at the Super Bowl this year, my advice to Bündchen is maybe to not comment on the game within earshot of the public if she doesn't want her words out there again. (If she does, all power to her!) And if they win, of course, all bets are off.