The Real Reason Malique Thompson-Dwyer Had His Backpack On Is Kind Of Intense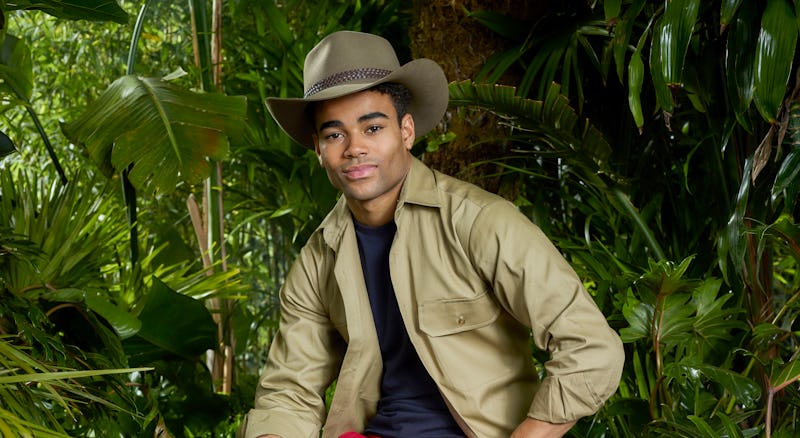 ITV
While drama has yet to fully envelop the I'm A Celeb camp as it so often does around this time in the show's run, it hasn't stopped fans from commenting on some alleged discrepancies. Friday and Sunday's shows featured the first campmate eliminations, and according to some fans Noel Edmunds and Malique Thompson-Dwyer were a little too prepared to leave. So, are the I'm A Celebrity eliminations fixed, or are the viewers observations inaccurate?
Well, I reached out to a representative for the show who tells me that it's definitely the latter. "This is categorically not true," they said. "All celebrities find out who is leaving the jungle when Holly and Dec announce this on the show." It's also entirely up to the campmates whether they have their bags packed or not on elimination day. I mean, have you seen how fast they are whisked away from that camp once their name is read out? No wonder Edmunds and Thompson-Dwyer had their bags ready to go.
If you take a look back to Sunday night's elimination, it's pretty clear that other campmates had their bags packed by their feet too, Thompson-Dwyer just happened to be uber-prepared with his coat and bag already on. Same goes for Edmonds when he was voted out on Saturday night. Even so, viewers were quick to post their findings on Twitter regarding the alleged fix.
TBH, I'd be sat there with my bag on ready to leg it up to the studio for that glorious glass of champagne, something that the actor made sure to down in one heavenly gulp. Although I have a feeling that he was a little more excited at the prospect of getting his hands on some real food. Speaking to Holly Willoughby and Declan Donnelly, he expressed his relief at finally being able to consume something other than an assortment of rice, beans, bugs, and other...parts. "I'm just glad to be out because I'm absolutely starving," he told the presenters.
"I was struggling with the food situation. Half the time I was so hungry I couldn't talk. I've lost so much weight." Let's just hope he doesn't go crazy with the buffet and nearly vom like he did during the feast at Snake Rock.
The 20-year-old was the youngest in camp, and was often referred to as the "jungle baby" by his fellow campmates. While the actor wasn't great at doing chores around camp, he got on well with pretty much everyone around him. But it was Harry Redknapp, Fleur East, and Nick Knowles that seemed to be the most important fellow campmates for Thompson-Dwyer. Especially East, as she was "one of the reasons why [he] kept going," as it felt like he had his older sister in there with him. Ow.
And it's moments like this that make me realise why I watch I'm A Celeb. It's seeing how a group of strangers — sometimes acquaintances— can form close bonds with one another in such a short space of time. Forget the rumours and the accusations, it's all about the campmates and their journeys.