6 Health Issues That Aren't Actually Period-Related, Even Though Everyone Thinks They Are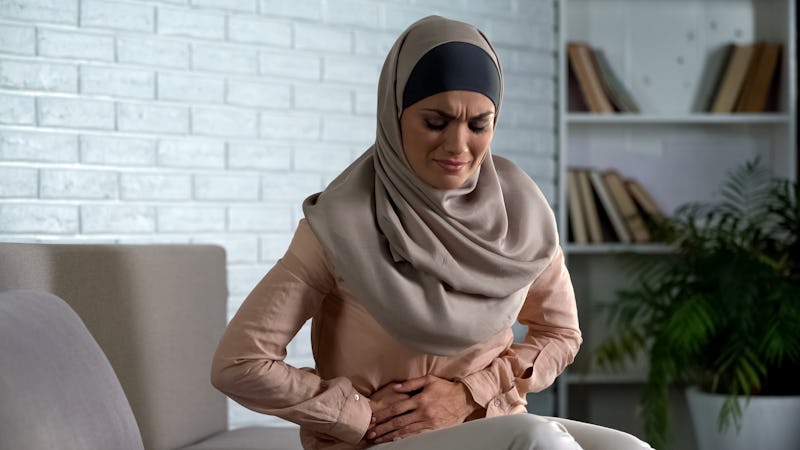 Shutterstock
If you suddenly begin having very painful period cramps or bleeding in the middle of your cycle, you might immediately assume that you have a period problem. But there are actually a number of health issues that seem like your period, but aren't actually closely related, according to experts.
"It's common for periods to be irregular when you first start getting them. Over time, you'll notice your period and the effects that come with it start to change," Dr. Abby Hyams, MD, MBChB, DRCOG, DFFP, MRCGP, a general practitioner at Medicspot, tells Bustle. "As you age, your menstrual cycles tend to get shorter and more regular, usually occurring once a month at the same time and for the same length," she says. Tracking your period through an app or a physical calendar can help you see what patterns are typical for your body and clue you in to any abnormalities.
While starting birth control could have an effect on your periods, if you notice distinct and sudden changes, this can be a cause for concern, Hyams says. You could be experiencing an issue that may or may not be related to your period.
Here are some health problems that seem period-related, but are actually caused by something else, according to experts.