The UK Government Gave Some Clarity On When Your Next Haircut Might Be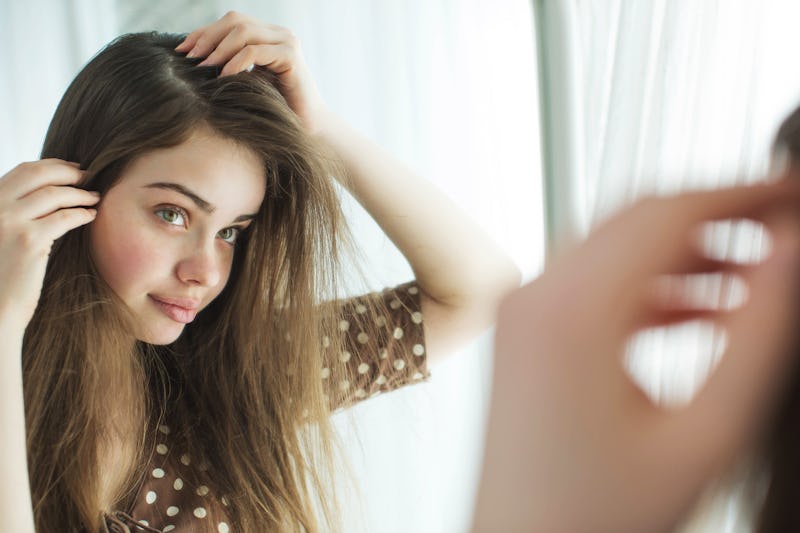 Shutterstock
Over the last three months you've probably had to adapt to a very different way of life. Working from home is the new norm and it's a good day if you put real clothes on. Then there's the whole hair situation, with a lot of us currently rocking hairstyles we never hoped would see the light of day. But is it safe to go to the hairdressers? Whether you need a simple trim or an entire dye job, cutting and styling your own hair is a pretty daunting task. Many beauty salons have been closed for months, but the good thing is that you may be allowed to visit your hairdresser pretty soon.
On June 23, Boris Johnson announced that hairdressers in the UK could open from July 4, saying: "Almost as eagerly awaited as a pint will be a haircut, particularly by me, and so we will reopen hairdressers with appropriate precautions, including the use of visors."
Salons will need to exercise precautions to protect workers and customers and although details on exactly what that will entail have not been announced, the BBC reports that protective screens may be used and more handwashing facilities will be introduced.
It would seem customers have remained loyal to their salons as some hairdressers have said they've had a waiting list that's been building up over the months. One salon owner told the BBC, "Our salons will be able to work at around 65% capacity although wearing visors will be quite cumbersome and bring its own problems, especially for the comfort of our workers who will be dealing with clients back-to-back."
Some salon owners took their business online during lockdown. Over the last few weeks Michael Van Clarke, Josh Wood, and Hershesons have been offering video consultations. John Freida and Philip Kingsley have also been posting quick tutorials on styling and cutting.
Celebrity Hairdresser Nicky Clarke has posted videos on how to trim and thin out your fringe and how to care for your hair while you can't get luxurious treatments done at the salon. Investing in some good scissors is a must and having someone to help you straighten up the back will save you from walking around with a Clare from Fleabag wonky cut.
While people have been able to support their salons by buying vouchers, the last few months have taken a toll on the hairdressing industry. There are around 42,000 salons in the UK and according to the National Hairdressers Federation, over 57 percent of hairdressers and barbers are freelance so won't be eligible for the furlough scheme.
So, it's safe to say that both hair stylists and their clients are eagerly awaiting the July 4 date. However, it's worth mentioning that some scientists have warned against going to the salon. Immunology expert Dr Jenna Macciochi from the University of Sussex told the BBC, "If they're [hairdresser] seeing quite a few clients, that's interactions with quite a few different people who may also be interacting with other people. This gives any person who may already be infected and are asymptomatic an opportunity to spread the virus quite rapidly and potentially [to] a large number of people." It's important, therefore, to take all the necessary safety precautions you can before heading down for a haircut, and to check that your salon is doing all they can to ensure the safety of their clients.
This article was originally published on