Jessica Biel Skipped The PCAs This Time Around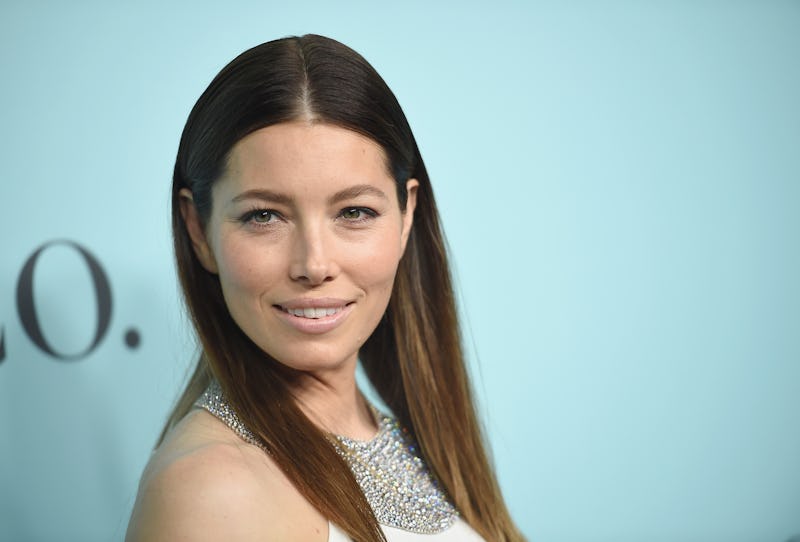 Dimitrios Kambouris/Getty Images Entertainment/Getty Images
When I heard Justin Timberlake would be at the People's Choice Awards, I couldn't "Stop the Feeling" of wondering if his lovely wife Jessica Biel was also at the People's Choice Awards. Us Weekly reported that Timberlake would be a part of an all-star line of guests including Jada Pinkett-Smith, Sarah Jessica Parker, DJ Khaled, and Jennifer Lopez. The mother of baby Silas isn't nominated for any awards, but her hubby, in addition to presenting, was nominated for three awards and has already taken home the award for Favorite Song for his hit from the Trolls. But, as he made clear during his acceptance speech, it turned out Biel did not attend the PCAs.
It wouldn't have been a surprise had Biel supported Timberlake during the PCAs, considering they just walked another red carpet together. The 34-year-old actor attended the Golden Globes along with Timberlake.
On the other hand, Biel has been quite busy. Her drama series The Sinner just got picked up by USA Network on Tuesday, Jan. 17, according to The Hollywood Reporter so there's a possibility she's busy working on that. Or she may be home kicking it with 21-month-old Silas and eating his leftovers. As she explained to People magazine,
"I'm the human vacuum cleaner at the end of the meal. That is what happens when you are a mom or a dad. You make food, they eat what they eat, and you literally — as they are running off trying to grab something — you are shoveling the last few bites off of their plate. And that is your lunch… that is your lunch."
If she isn't munching on Silas' snacks, the restauranteur could be at her organic food spot Au Fudge in West Hollywood. The health haven also serves as a clothing and grocery store, as well as a creative space for kids.
Another good bet is that Biel could be out promoting her latest movie The Book of Love. The drama starring Jason Sudeikis and Maisie Williams just hit theaters on Jan. 13 and Timberlake was on her arm at the screening the night before to support his leading lady. So clearly, your girl has been all over the place! Makes sense that she had to skip out on the award show.