Why It's Likely That Jordan & Jenna Are Still Together After Paradise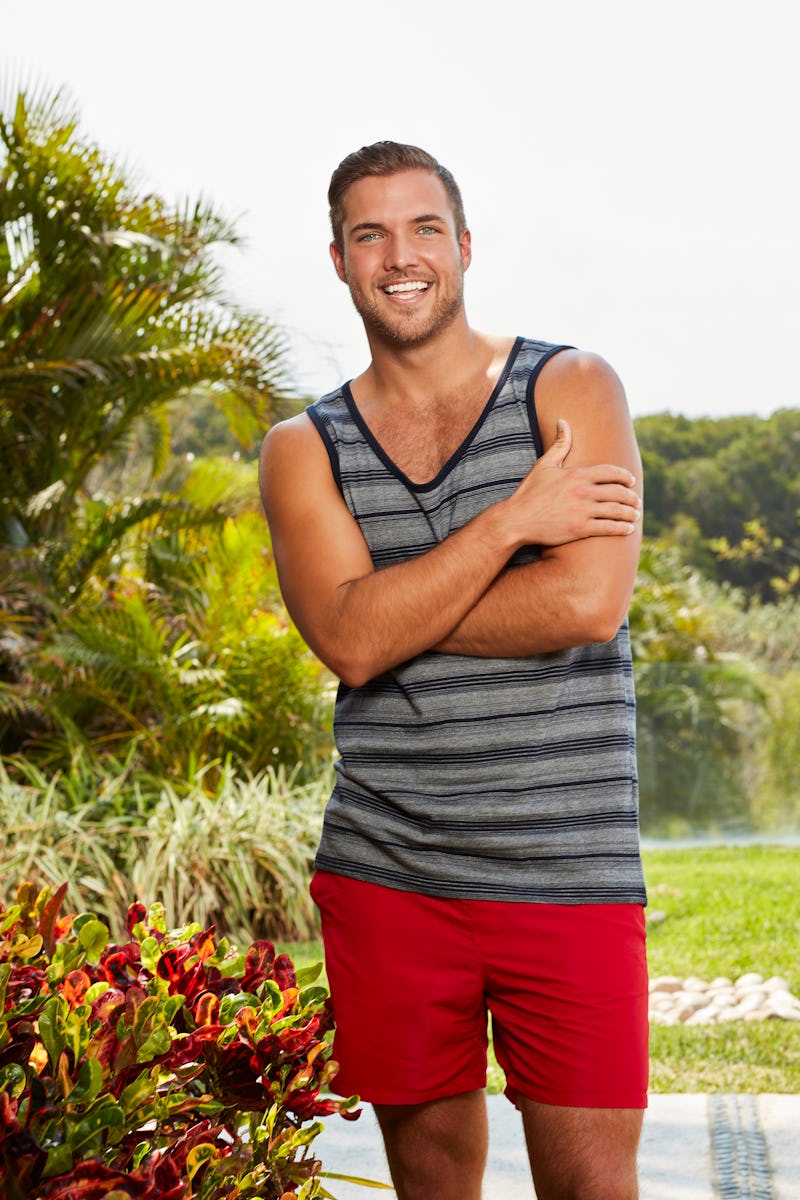 ABC
Just when you think you've detected each pair of destined lovers in paradise, a new, absurdly attractive suitor from Bachelor Nation's past trots their swimsuit-donning self down the stairs. That's why they say anything can happen in paradise. And although it would be the adorable success story fans crave, Jordan and Jenna's relationship is no exception. Until the season finale reveals the ultimate fates of the remaining beach bums, you have to wonder, is Jordan dating anyone after Bachelor in Paradise, and if he is, is that person Jenna?
Since Jenna exclaimed "It's about to get coconuts!" and walked into Paradise to join the others, Jordan has done nothing but gush over her with infatuation — besides the time he disposed of another man's love offering to her, a large stuffed dog called Brownie, by first strangling it, and then angrily throwing it into the ocean. But that too, was reportedly done out of love for the bubbly blonde who he has called the female version of himself on more than one occasion.
Let's not forget exactly how steamy — muggy weather not included —Jordan and Jenna's first date got. The chemistry was undeniable. As he told his hometown newspaper, The Citrus County Chronicle, that he successfully makes it to the end of the season. "I do find someone for me in paradise," he told the paper. "It ends on a very good note."
That suggests that Jordan is in fact, not single after appearing on Bachelor in Paradise. Everyone knows that his relationship with Jenna was definitely put to the test, and it looks like it may have come out on top. "They're constantly dropping people in, trying to mess up the relationships. I stayed strong the entire time," he told The Chronicle, implying a happy ending.
Frenchman Benoit, whom Jenna called "secure" tried to sweep her off her feet with his rugged looks and smooth accent, and although she almost fell for it, she couldn't deny that Jordan never left her heart or her mind during their night on the town.
In an exclusive interview with ExtraTV, Jenna admitted to an undeniable, immediate connection with Jordan that, although she obviously tried to, she just couldn't ignore. "There was just an instant connection in the beginning with Jordan," she said in the interview. "Undeniable. I knew that. And I think that me pursuing other men was just me trying to hide from my real feelings ... But you know what, in the end, it's totally worth it to put myself out there. And I knew that Benoit was a great guy, but he's not for me."
Jordan's infinite zeal for Jenna shouldn't really come as a surprise, either. After all, she was on his wishlist before heading into paradise. He told Us Weekly she has "just the right type of personality" and that "she''s like a California dream kind of style: blonde hair, blue eyes." So he knew he was going to have his eye on her from the beginning. He also told Access that he wouldn't be opposed to getting down on one knee at the end of the season, given the right girl enters his life. "If I know that she's the one, and there's only one for me," he said in the interview. "If I know that she's the one then I'll propose to her, no doubt."
Jordan, elated by his newfound love for Jenna in Paradise, has called Jenna "the one" more than once. And well, you know what that means.