Jordan & Cassandra Might Have Had The Best 'BiP' Strategy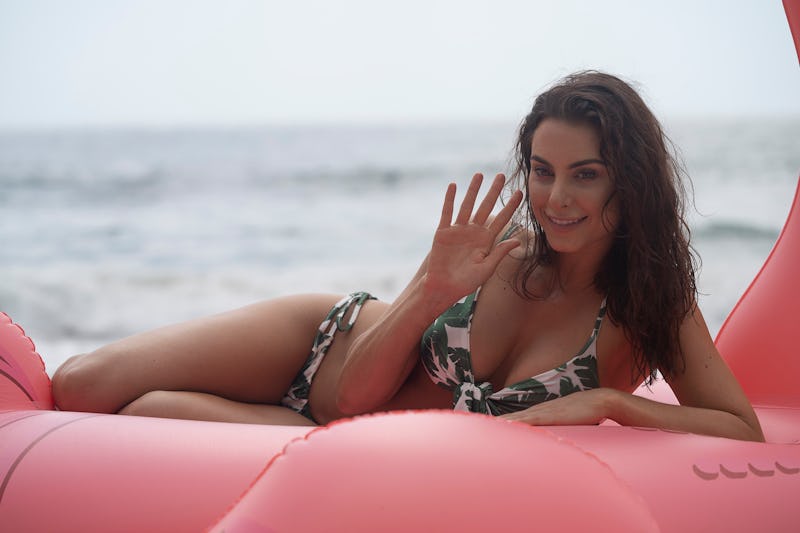 Paul Hebert/ABC
Getting to Mexico late on Bachelor In Paradise is sort of like getting to a sample sale on the last day — you have to make up for lost time, and you're stuck with whatever's leftover. That's what happened to both Jordan Mauger and Cassandra Ferguson on this season. They both showed up like three days before filming ended, and so they decided to hang out with each other. Why not? But this means that it's not super clear whether or not Jordan and Cassandra are dating after Bachelor In Paradise. If anything, they might have just had a vacation romance.
Cassandra was seen on Juan Pablo Galavis' season of The Bachelor (can you even remember back that far?), and Jordan was on the New Zealand version of The Bachelorette, and he's known as a little bit of a cad (at least that's what it seems like when you google his name). Americans first met Jordan on The Bachelor Winter Games, where he sort of dated Bibiana from Arie's season and went home alone. Jordan and Cassandra are both really, really ridiculously good-looking, so why shouldn't these two be together? They have so much in common!
Seriously, though, these two found temporary love among the ruins of Bachelor In Paradise, but it doesn't seem like they're together anymore. Paradise is fleeting, and the constraints and demands of the real world creep in as certain as the sunscreen and salt water in your hair will wash down the drain as soon as you cross the border.
Cassandra lives in Michigan with her son, Trey, and Jordan, according to his Instagram, is globetrotting around the Earth, and, from the looks of it, hanging out with his family. There doesn't seem to be a lot of time for relationships for him, and it's not like he's letting the grass grow under his feet. What is interesting, though, is that Jordan recently posted a photo of him at Burning Man with Jacqueline Trumbull, who appeared on Arie's season of The Bachelor and this season of Bachelor In Paradise. Does that mean these two are an item?
Honestly, the producers of The Bachelor and its ilk make the contestants keep their social media so airtight to avoid spoilers that Jordan and Jacqueline are probably just friends — why blow the Bachelor In Paradise finale over dressing up in the desert? There's no need to have another moment like when Kaitlyn Bristowe blew her season on Snapchat.
Even so, Jordan and Cassandra likely go back to the drawing board post-Paradise. Cassandra dated Bachelor alums Justin Reich and Jonathan Holloway, and both relationships didn't work out. Jordan got his heart broken every time he's been on a Bachelor-type show. Maybe it's time for these two to pack it up and just settle for doing an excessive amount of sponsored content on Instagram, because reality television love just hasn't worked for them. There's nothing wrong with that while they try out Tinder or maybe try meeting someone the old fashioned way, without cameras.