Lauren Conrad Chopped Off Hair For Her Shortest Look Ever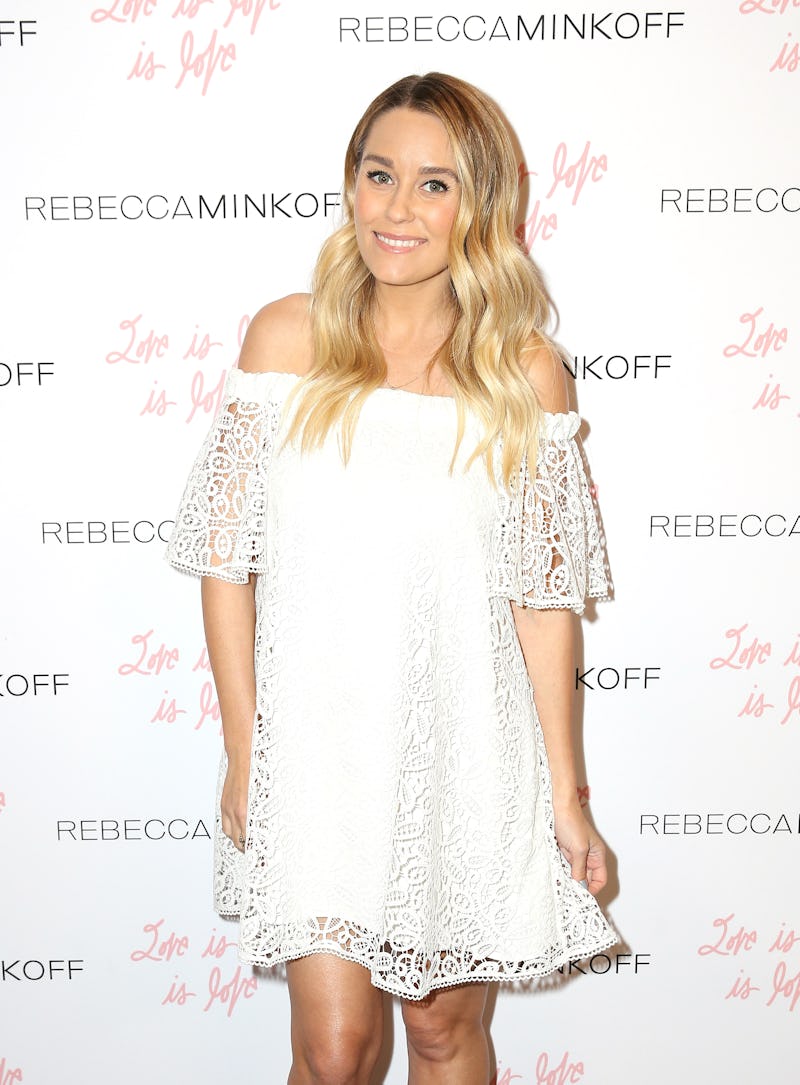 Rachel Murray/Getty Images Entertainment/Getty Images
Whoa! Lauren Conrad's signature has always been her long, beachy blonde waves. But LC just chopped off her hair, and it's a chin-length bob with blunt ends and loads of texture. It's stunning and she is totally working it.
She even noted in her caption of her Insta post that she is "leaving NYC with a little less hair than I arrived with."
The reality star and designer, who is a new mom to infant son Liam, has been getting progressively shorter as of late — she most recently rocked a shoulder-skimming lob. But that 'do has been replaced by an actual bob. It's a classic cut with a modern skew.
While it's pretty dramatic cut for a celeb known for the length of her locks, it's super choppy and undeniably chic, retaining her usual bend. It's also really low maintenance for a super busy mother that owns and operates several clothing and lifestyle brands.
In the image in which she debuted her new hair, LC is looking out the window, with major lashes. Her hair is deeply side parted and has a chunky, piece-y texture. It demonstrates the versatility of this cut, since she can wear it flat ironed and pin straight or with lots of loose 'n' messy waves.
There it is. Yes, her legion of fans are here for this cut, as tons of positive support flooding the comments section of the post.
The most familiar LC mane is defined by extra long, wavy layers and parts that vary from in the middle or off-center. The bob is very similar to what we've come to expect — minus the length.
Stylist Kristin Ess, who was responsible for the bob, posted the image on her Insta, as well, noting, "shorter & shorter & shorter… this one... constantly raising the effortless-chic bar."
While Conrad has in the past battled the "basic" tag, she really does have an enviable style, one that is easy for her fans to replicate.
Here is a sampling of the comments from LC loyalists about her newly-shorn strands.
Fans are feeling this cut and consider it a style upgrade.
At first glance, the "mom cut" comment might seem negative, but it's actually not. LC went with a shorter, easier look without sacrificing an ounce of her signature style. Conrad proves that a bob is one of the most chic cuts you can have and that you can ditch length without going dowdy.
She has the best of both worlds.
LC's previous lob, which she posted in November, was also the ultimate in bedhead chic, in addition to suiting her signature style.
It was totally time for the former MTV diva to surprise us with a new 'do. She looks absolutely beautiful. Short hair, don't care.