Is Marcus Hill A Real Person? The 'Guerrilla' Character Has Ties To Black Power History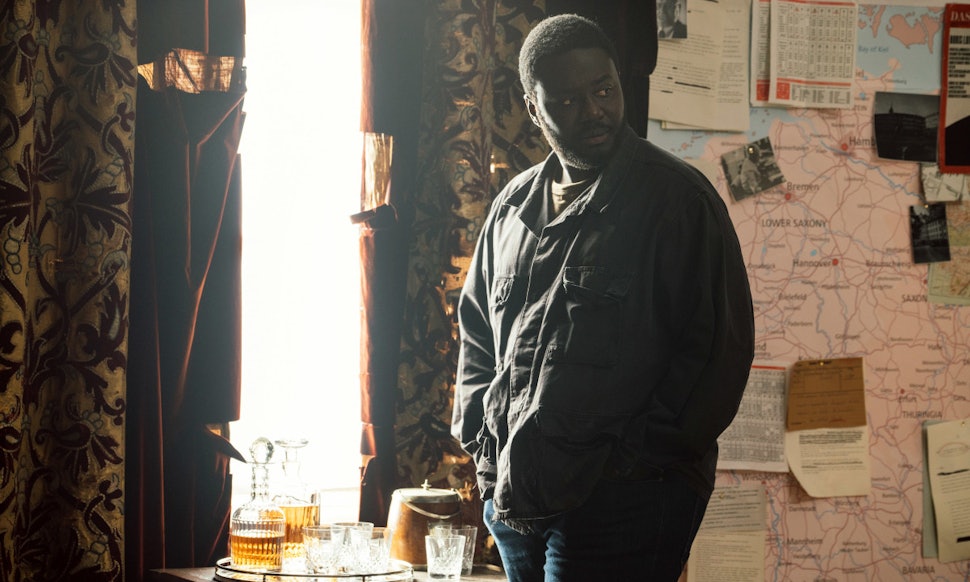 Sky UK Limited/SHOWTIME
Showtime's new dramatic miniseries Guerrilla is stepping back in time to 1971 in order to examine the struggles of the Black Power movement through an ensemble led by Babou Ceesay as Marcus, a young man who becomes an impassioned activist. The series is mixing fact and fiction — instead of dramatizing historical figures, Guerrilla created some composite characters to represent the history of the movement. Marcus Hill is not a real person on Guerrilla, but the character is meant to be a representation of the many men and women who were so thoroughly ostracized from white British society that they decided to devote their lives to fighting for equal rights. Broadly, Marcus Hill might be a stand-in for real organizer Darcus Howe, who consulted with John Ridley on Guerrilla, according to The Hollywood Reporter.
Ridley told The Hollywood Reporter in the same article that working with Howe was an important resource for making sure that the series was true to the real experiences of the movement. "Here I am, a foreigner, outside of that era," Ridley said. "For him to say, 'OK, well John seems like an interesting person, seems like a knowledgeable and reasonable person, I'd love to talk to him,' and to not just talk but to come on board and shepherd us and stay with us, and even make an appearance on the show... it was very special."
BBC Newsnight on YouTube
According to the University of Cambridge, Howe was an important member of the Black Liberation movement. In 1970, Howe was the leader of a group who protested against excessive police interest in a Caribbean restaurant in the Notting Hill neighborhood of London. The situation escalated into a battle between police and civilians — Howe and the rest of the "Mangrove Nine" were arrested. According to The Guardian, Howe used his training as a lawyer to defend himself and the rest of the accused rioters against charges that "equated black radicalism with criminal intent."
Guerrilla has already been subject to some criticism at the exclusion of major Black British female characters in favor of a lead character played by Indian actor Freida Pinto. According to The Hollywood Reporter, Ridley responded to the criticism by stating that Black Liberation was a movement that included all people of color in Britain, thus rationalizing Jas' role. And, Neil Henlock, a photographer who documented the UK Black Power movement, told The Hollywood Reporter in the same article that indeed, people of different races worked together underneath the umbrella of Black Liberation in that era. "What John did was exactly spot on," Henlock said. "We had an Asian woman, and she was extremely active." The real Howe worked alongside a black woman, Althea Jones-Lecointe, on the Mangrove case, according to the same Guardian article. But in the miniseries, that relationship has been shifted to a romantic and working relationship with Pinto's character, Jas.
Guerrilla on YouTube
Rather than representing Howe's legal experience, it seems that the character of Marcus Hill is highly educated in literature, judging from the trailer above. Rather than the Mangrove Nine case, it appears that breaking Idris Elba's character Kent out of jail is the central act of resistance that will characterize Hill's struggle. So Guerrilla is using the outline of activist Darcus Howe's life to craft a new character living through the very real struggle of the Black Power and Liberation movement of the '70s.