The Memory Of A Hollywood Goddess Hangs Over 'The Last Tycoon'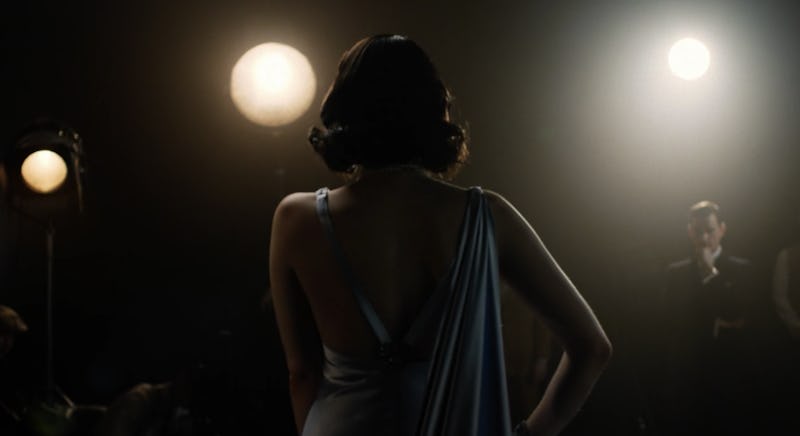 Amazon Prime Video
Everyone loves a tragedy, and that has to be why everyone loves the memory of Minna Davis on The Last Tycoon, premiering July 28. In the show, the actor was Hollywood's (and America's) darling before perishing in a house fire that overtook her mansion. After her death, the industry was never the same. Is Minna Davis based on a real actor? Real life tragedy struck often in this period of the industry.
In The Last Tycoon, Minna Davis was an Irish immigrant who lost her parents, moved with her kid brother to Hollywood, and "made it," quickly becoming America's sweetheart and big-time start with Brady-American Studios. She also caught the eye of Monroe Stahr, the co-head of the studio, and they made beautiful movies together. They even fell in love and got married. The show picks up two years after her accidental death, and, well, Monroe can't just get over it. And so that's how The Last Tycoon really starts — with a dreamer wishing for a love that can't come back.
When searching for an actor to compare Minna to, I didn't know where to start — there are so many details of her story that line up with so many real stars. Many actors were romantically involved with their producers, and quite a few lives have been cut tragically short in Hollywood's long history.
Marilyn Monroe died suddenly in 1962, and though her death was officially ruled a suicide, speculation about the death has grown wilder over the years. One conspiracy theory posits that President John F. and Robert Kennedy were involved. Natalie Wood, star of everything from Miracle On 34th Street to Rebel Without A Cause, died in 1981 following an accidental drowning off the coast of California. What really happened to the actor that night is also disputed; the Los Angeles County Sheriff's Department re-opened the investigation in 2011. Minna could be modeled on either of these actresses or any number of others.
Minna's death on The Last Tycoon is considered accidental, but what if it actually wasn't? What if Minna shares more in common with these actresses besides being young, talented, and taken too soon? The memory of this woman haunts more than one character in the series, and that's also true in real life of many stars we've lost.