Experts Explain When To Give Up On A Long-Distance Relationship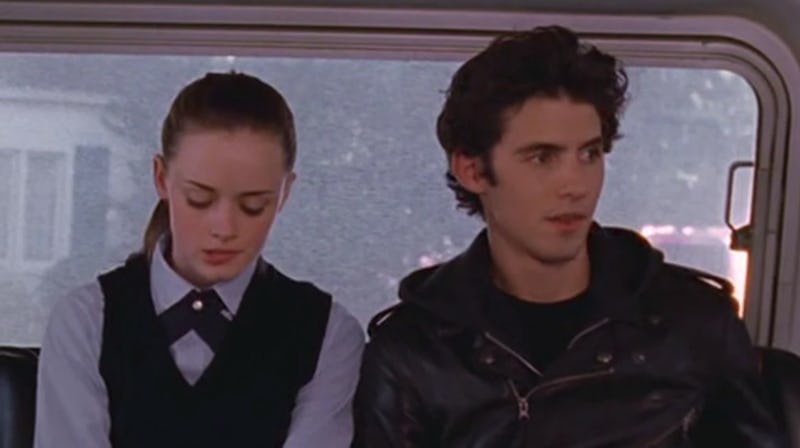 Gilmore Girls
Making a long-distance relationship work isn't easy, whether you live five or 500 miles away. If you're social distancing right now, and unable to see your partner for the foreseeable future, you'll want to go into an LDR with a positive mental attitude — but you also have to be realistic.
"Rule number one for making a long-distance relationship work is believing that it's the right answer," relationship coach and founder of Maze of Love, Chris Armstrong, tells Bustle. "As simple as that sounds, the number one killer of long-distance relationships is skepticism. Couples who 'try it' but do not have a lot of confidence in them will turn any snag in the relationship to a rationale for having the skepticism and thus the relationship is always going to be one foot out the door."
You need to think it's going to work — you need to believe it. But how do you balance that with being realistic when things just aren't clicking. Because the truth is, like any relationship, sometimes you just need to let a long-distance relationship go. But how do you know? It's tougher than in a lot of relationships, because you want to think you just need some time together and it'll all work out. But more often than not, you need to be more honest with yourself.
This article was originally published on