15 Ways To Maintain Your Sex Life From Afar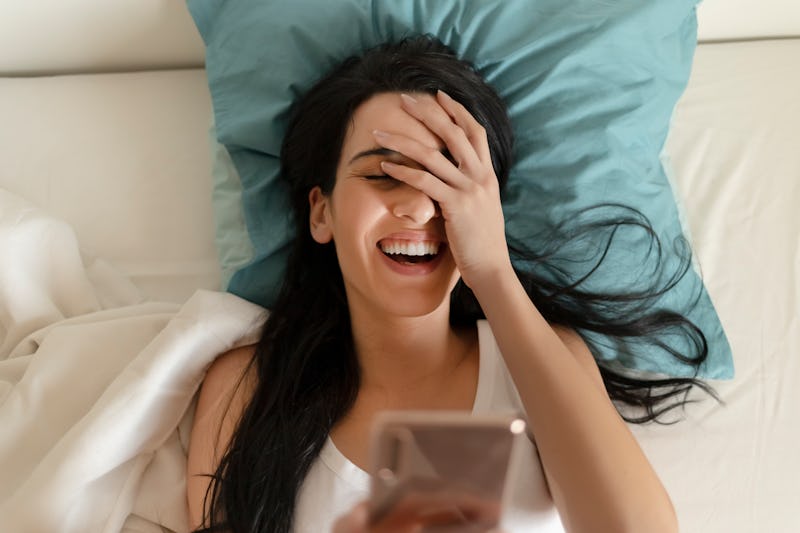 PredragImages/E+/Getty Images
While there are many untold upsides to being in a long-distance relationship, like the ability to choose where you live and have a place to yourself, one challenge that comes with the territory is maintaining your sex life when you and your partner are apart. Fortunately, thanks largely to technology, physical distance doesn't have to make you sexually distant. So, if you aren't currently near each other, for any reason, rest assured there are ways to remain close.
"LDRs can feel more challenging because you don't have the luxury or convenience of being side by side or a quick Lyft ride away from one another, but that doesn't have to be detrimental to your bond," sex educator Anne Hodder tells Bustle. In fact, it might even make it stronger, Hodder says, because you have to work extra hard to stay connected.
So, don't let distance get in the way. "Maintaining some kind of sexual contact is important for two reasons," Jonathan Bennett, a certified counselor and dating expert with Double Trust Dating, tells Bustle, "First, it can keep the romantic side of your relationship alive while separated. Second, it can provide needed stress relief to help with the difficulties that can occur during physical separation."
ᐧHere are some tips to try if you and your partner want to keep your sex life alive, even though you're apart.
This article was originally published on