If Your Partner Does These 7 Things, They May Be Emotionally Absent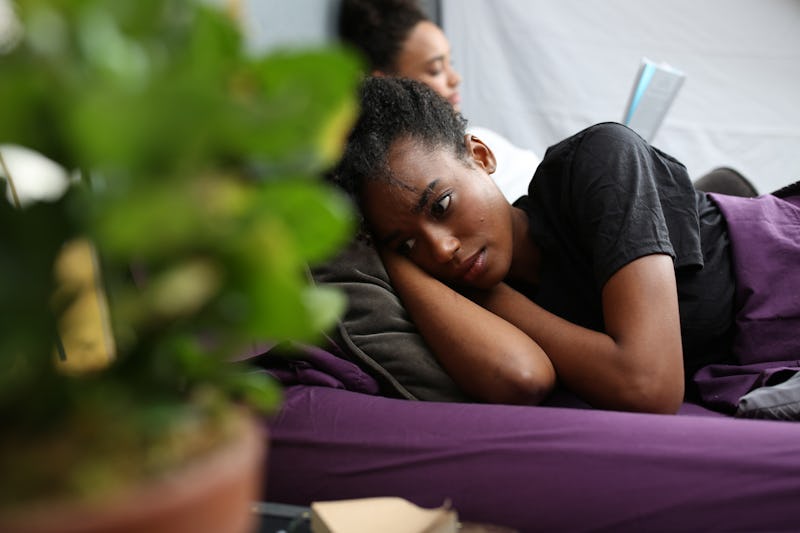 Ashley Batz/Bustle
Intimacy and connection are important for maintaining a long-lasting relationship. Without it, your relationship may feel cold and distant. If those are the words you'd use to describe your relationship, experts say, you may be with an emotionally absent partner.
"Being with an emotionally unavailable or absent partner can be exquisitely painful, almost like physical pain," Marilee Feldman, licensed clinical professional counselor and founder of Life Counseling Institute, tells Bustle. "On the surface, everything about your relationship can seem great. Your partner may be a really nice person. But they just don't know how to speak the language of emotion or allow it in themselves or others."
That's a pretty big problem, especially when you're in a relationship. In a healthy and truly connected relationship, you should feel emotionally safe. You should be able to turn to your partner for love and support whenever you need it, and you'll also feel like you can tell them anything without fear of being judged. But when you're with someone who's emotionally absent, you won't always get that.
"Often people who are emotionally unavailable admit they're 'not good in relationships,' aren't ready for a commitment and/or don't stay in relationships long-term," Dr. Catherine Jackson, licensed clinical psychologist and board certified neurotherapist, tells Bustle. "Really listen and hear what the person says before you get too emotionally invested. They will never admit to this directly, but they give huge signs. All you have to do is read between the lines."
So here are some signs you're with an emotionally absent partner, according to experts.