7 Common Relationship "Rules" That Actually Create A Toxic Partnership, According To Experts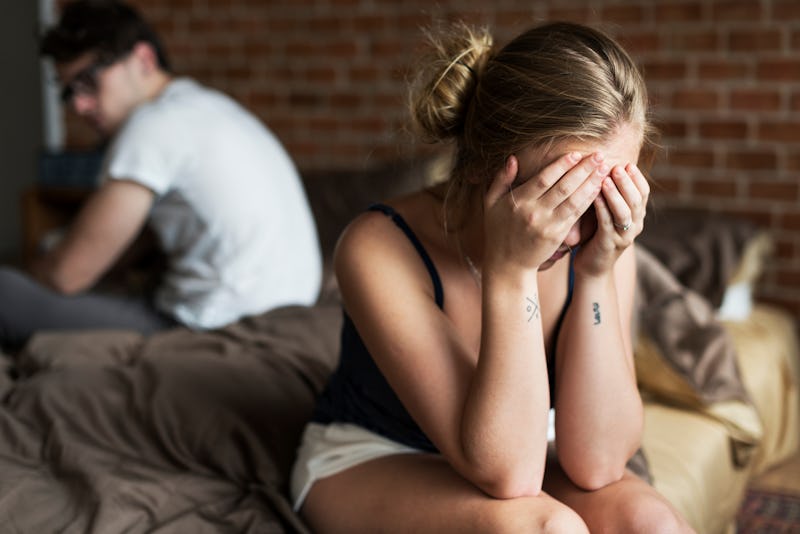 Shutterstock
You're probably pretty familiar with sayings like "Don't go to bed angry" or "Follow your heart," but just because these pieces of advice are popular doesn't mean that you should follow them. In fact, some common relationship rules are actually toxic. Even good things in a relationship, like spending time together, talking, or compromising, can be toxic if you follow strict relationship "rules" instead of taking a more balanced approach, according to experts.
"Even though couples who are joined at the hip are often seen as relationship goals, romantic, and head-over-heels in love, clinging is actually an unhealthy sign in relationships," Christine Scott-Hudson, MA, MFT, ATR, a licensed psychotherapist, marriage and family therapist, and owner of Create Your Life Studio, tells Bustle. "If you have developed the habit of depending upon your partner before you can go anywhere on your own, or make even the smallest of decisions, you may have an unhealthy attachment pattern known as enmeshment." It's important to maintain your sense of individuality, privacy, and agency, even within a committed, long-term relationship. If you and your partner have been following some popular relationship advice but it hasn't been working for you, don't be afraid to toss it aside. You have to do what's right for you and your partner, not what you've been told that you "should" be doing.
Here are some common relationship rules that can actually be toxic, according to experts.