Is Paul Anka Performing At Trump's Inauguration?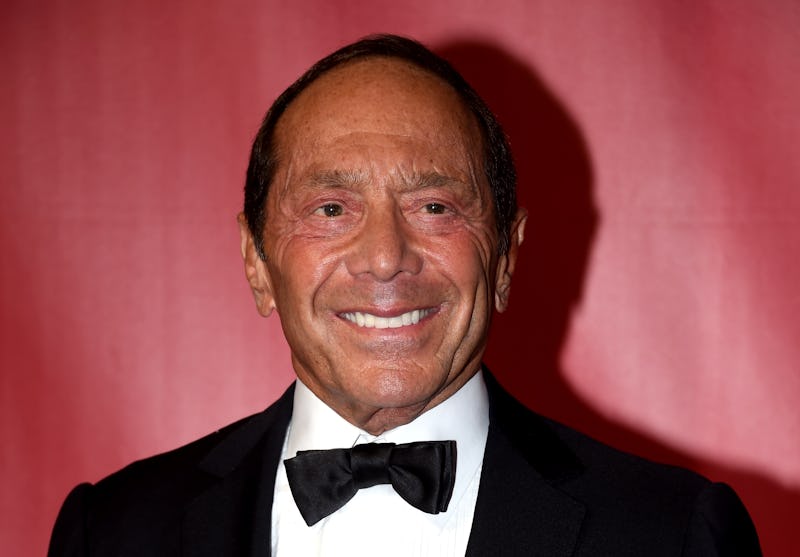 FREDERIC J. BROWN/AFP/Getty Images
On Thursday afternoon, Radar Online exclusively reported that the "Diana" singer would be performing at arguably the most controversial political event of the year. But is Paul Anka actually performing at Donald Trump's inauguration? As of now, it appears not — but according to the musician himself, this is only due to scheduling conflicts. Radar Online had reported that Anka would perform a rewritten version of "My Way," with new lyrics specially penned for Trump. Radar Online cited an unnamed source and "Anka insider," who claimed the following:
Paul was asked by the members of the Trump inauguration committee and he was only too happy to do it for his longtime friend. While everyone else was running scared from performing at the inauguration, Paul stood fast. He wasn't about to be intimated by anyone!
Shortly after these rumors broke on Friday, Anka spoke with TMZ about the inauguration and what really happened. He confirmed that they were in talks for him to perform "at the big gala ball in the stadium" and that he was going to play during Trump and the new First Lady's first dance. He summarized the reasons he wanted to perform but couldn't. Anka told TMZ,
The president-elect is an old friend of mine for 50 years, there was a dialogue to do it. "My Way" was his favorite song, but the backstory of it is, I've been in a custody battle for two years for my son Ethan, and we have a new schedule now and I'm unable to do [the inauguration], but there was a dialogue about me going in and doing it.
When the interviewer referenced how other celebrities were boycotting Trump's inauguration, Anka said:
They based their careers on what they want to do and I was hoping there would be an understanding out there, because I have a respect for the office of the presidency and I'm an American and I'm doing this — I was doing this — in terms of what's good for our country and respecting our presidency.
Still, according to Anka, just because he was willing to perform during the inauguration and considers the incoming president-elect to be his friend, that doesn't mean you should assume he agrees with Trump on everything. When the interviewer asked if his political views were the same as Trump's, Anka laughed and said, "You have a better chance getting a sunrise past a rooster on that one." He then offered an emphatic: "No. No."
Regardless of where his personal views stand, the singer seems to view the inauguration as a patriotic act. So if it wasn't for scheduling conflicts, Anka's name would've likely been on the lineup.