Peter Reveals Whether He's Watching #NotPeter's 'Bachelor' Season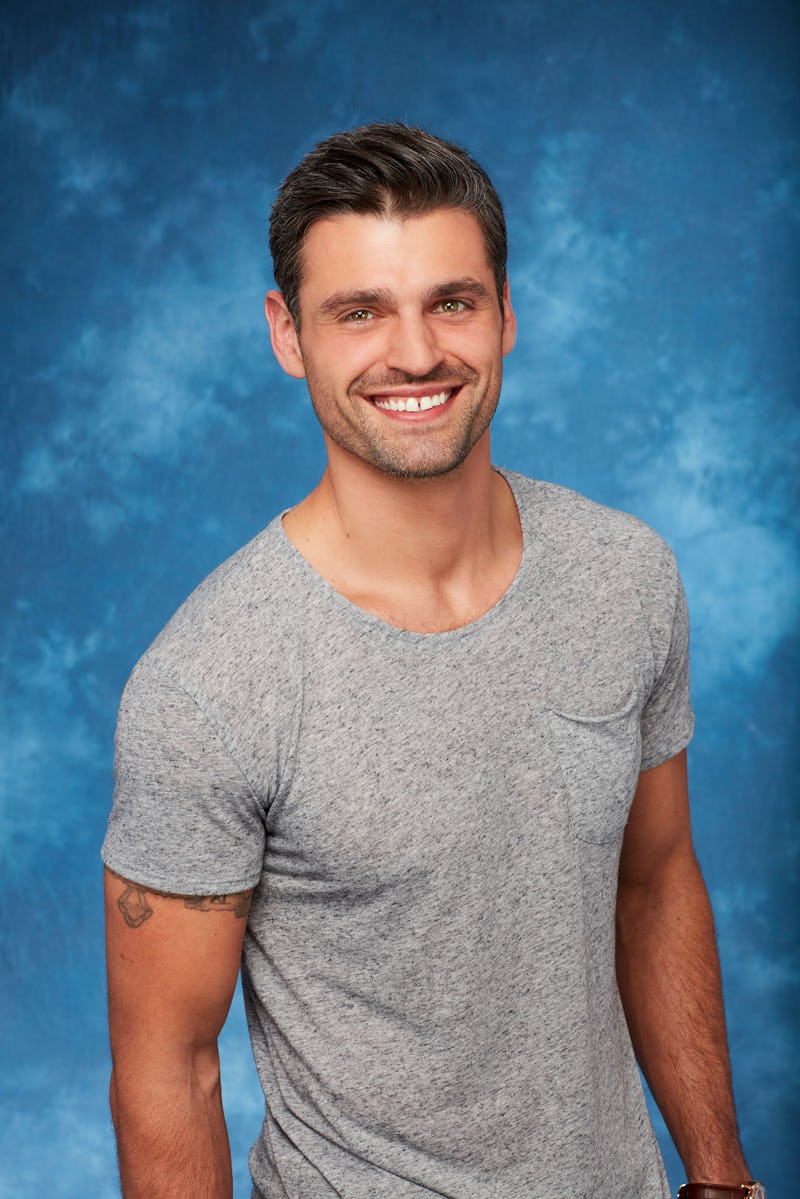 Craig Sjodin/ABC
After the season premiere of Arie Luyendyk, Jr.'s turn on The Bachelor (producers: Fallon Jethroe, Nikki Lazaran), many former cast members on the show voiced their support for the newest Bachelor, but some fans of the series remain unconvinced, believing that no matter how good Arie's season might be, that he's no replacement for The Bachelorette (associate producer: Megan Kropf) runner-up Peter Kraus. Some have even been referring to Arie as "#NotPeter" while tweeting about the show, and even Arie joked about being spammed with a "#NotPeter" bumper sticker while out on the racetrack (he seems to have a good sense of humor about the whole thing). It may, then, interest Arie to know that Peter is watching Arie's Bachelor season — at least, that's what he posted on Twitter, as a response to a similar message from his former Bachelorette costar, Dean Unglert.
While there's no way to prove that Peter really was sitting in front of his TV for two hours on New Year's Day watching the premiere, he did respond to someone on Twitter insisting that despite his documented lack of cable, the former frontrunner has no hard feelings and is totally excited to watch what unfolds during Arie's season. While even Arie is getting into the #NotPeter hashtag, Peter himself seems to be graciously accepting the leading man choice, and he is voicing his support of the newest Bachelor — even encouraging his fanbase to do the same.
But while it's nice to know that even people who have loved and lost on The Bachelor (senior producer: Lindsay Liles) franchise can't stop themselves from tuning in to whatever new season the show produces, this simple message could also give new hope to Peter fans who wanted to see him as the Bachelor himself. Perhaps Peter is not totally finished with the show, after all.
Initially, on the same day Arie was announced as the next Bachelor, Peter posted a very long message on his Instagram thanking and saying goodbye to The Bachelorette that could be interpreted as his farewell to reality TV in general. On Instagram, Peter called his time on the show "the most incredible journey of this life time that has now officially come to an end today."
That sounded pretty final — like Peter was ready to forget about finding love on reality TV and return to his life as an uncommonly handsome gym owner in Wisconsin. According to what a "source" told People Magazine, Peter allegedly believed that he would be cast as the Bachelor "up until early [that] week" but "was questioning everything: doing it, not doing it," before he wound up not being chosen by ABC. While Peter has not outright confirmed that he was in the running for The Bachelor, a similar experience reportedly happened to Arie several years ago.
Just after Arie's season of The Bachelorette ended with his surprise elimination, Arie was not chosen as the Bachelor in 2013, and then was not chosen in 2014 either, breaking the news on Twitter to his fans that Chris Soules had been chosen instead. There's precedent for being skipped over and returned to, now. Perhaps, after a few more years, Peter will wind up returning the same way Arie has.
The main reason behind Rachel and Peter's emotional Bachelorette breakup was Peter's refusal to propose without truly being ready. But, in Peter's Instagram farewell to the show, he concluded by writing that he would "continue to live and love with a heart that is truly open to anything," so maybe he's still open to potentially returning to The Bachelor world in a future season — or maybe, he's just open to becoming a reality TV fan after having some time to get over his heartbreak. But either way, #NotPeter seems like #NotaProblem for this fan favorite.