Here's Why Rihanna's Fenty Beauty Launch Outranks Other Celebrity Makeup Releases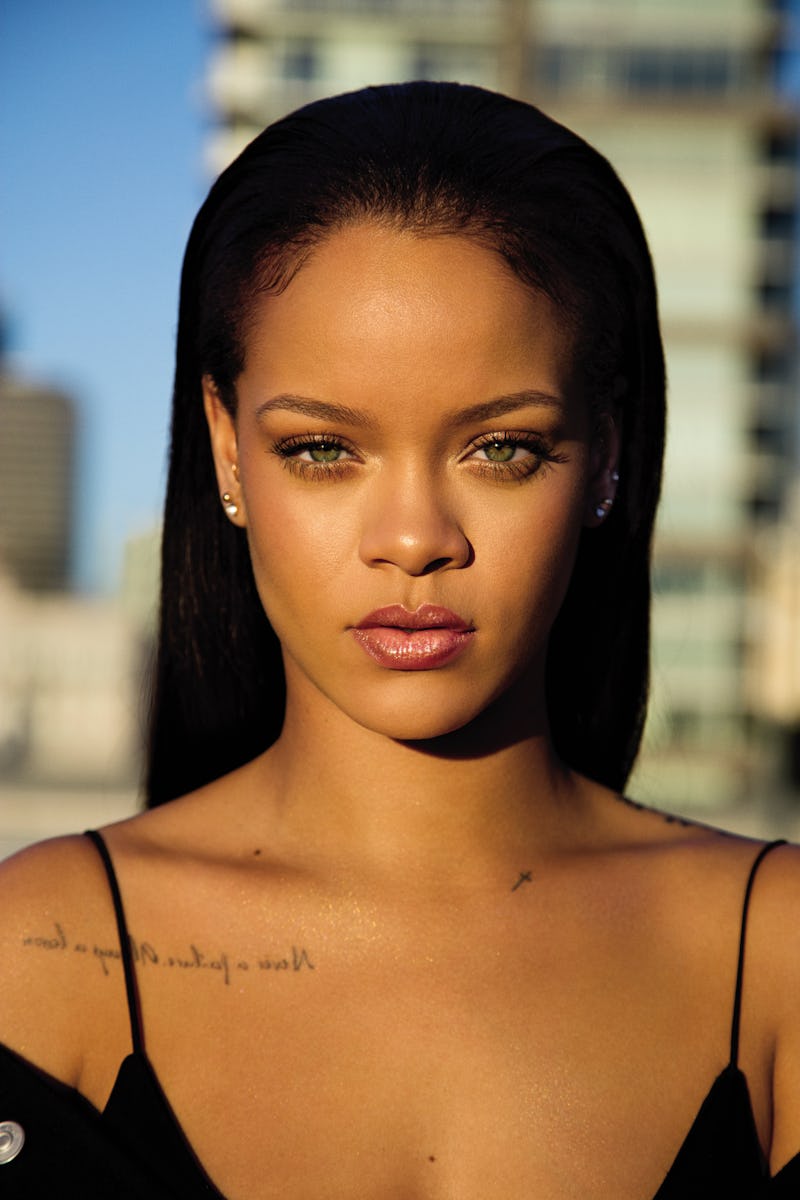 Courtesy of Fenty Beauty
You know the drill. A celeb-branded or backed product drops, be it a makeup range or a clothing line, and a shopping frenzy ensues. Oftentimes, these launches sell out within minutes, leaving previously anxious shoppers both frustrated and empty-handed. But when Rihanna's Fenty Beauty collection dropped at Sephora and on the brand's site, it was totally different. Trust me — I've shopped dozens of celeb launches and this one completely redefined the experience for me.
Shopping the Fenty collection was a smooth process for both beauty obsessives and the Rihanna Navy. As of press time, Fenty Beauty is not sold out on either sales platform.
Lots of items remain in all of the color options. Basically, Fenty Beauty has come for your credit card, your makeup bag, and your face.
The 91-piece collection arrived at 3 a.m. ET/12 p.m. PT. It was a much-anticipated, #ByeMoney launch — and the brand certainly stoked the fires of excitement with a variety of Instagram teases leading up to the debut.
Rihanna even directly engaged fans on social media, dialoguing about the brand's inclusivity and its cruelty-free status. It was a seamlessly executed debut that other makeup brands would certainly be wise to emulate.
While so many high-profile, celeb-branded product drops — like Kylie Cosmetics Lip Kits, KKW Beauty, Yeezy Boosts, and even Rih's own Puma Creepers — have all sold out within minutes, it's important to realize that Fenty Beauty's retail partner is Sephora. That's a beauty biz retail giant. The company has the infrastructure and ability for supply to meet the incredible demand.
And meet it they did.
In the press materials received by Bustle, Rihanna states that she created a beauty line "so that women everywhere would be included." She wasn't kidding. Fenty Beauty is inclusive with its foundation shade range, it is global availability, and none of the stock was wiped out with minutes of launch.
All those factors combined tell me that Rihanna and her team put a lot of effort and thought into making Fenty Beauty accessible AF.
At 6:15 a.m. on Friday, Sept. 8, just three hours after the launch, I was able to breeze onto the Sephora site and grab a tube of the Gloss Bomb, the rose nude shade that serves as the only lip product in the collection, with ease.
I enjoyed the opportunity to further poke around the Sephora site and review the entirety of Fenty Beauty. It was a pleasant shopping experience — a far cry from the sweaty-palmed, "Hurry up, put what you want in your cart, and check out before you get booted" mania that usually accompanies other beauty launches, from Jaclyn Hill's Morphe palette to KKW Beauty's debut.
When I nabbed my very first KLK in February 2016, I barked "Go! Go! Go!" through gritted teeth as I watched the wheel spin while my order process and awaited confirmation that it did indeed go through.
There was always the slight chance that I would have gotten kicked off. I had seen many tweets from Lip Kit koveters who grabbed one, got it in their cart, went to check out, and were unceremoniously booted. All that work to ultimately be left empty-handed and bare-lipped.
Nope, that's not how Rihanna did it. I didn't need to go into the Fenty Beauty experience behaving like a tactician mounting a strategical offense with a prefab plan on how to shop the brand. I wasn't forced to employ clever methods to avoid being shut out by jammed servers or a massive customer log.
I understand the marketing strategy behind creating a limited supply of products, making them inaccessible and hard for shoppers to obtain. That further increases desire, demand, and, perhaps most importantly, restock sales.
Wanting what you think you can't have is Psychology 101 — and it pays off handsomely for these celebs and brands.
But Rihanna developed Fenty Beauty for all women to feel included in the cosmetics space. In the press release, Rihanna enthuses, "Makeup is there for you to have fun with. It should never feel like pressure. It should never feel like a uniform. Feel free to take chances, and take risks, and dare to do something new or different."
She's not dangling Fenty Beauty in front of us like a carrot we can never reach, or that we have to pay triple to obtain on third party sites.
The wide accessibility and easy of shopping process is all the evidence I need that Rihanna meant it when she said this brand embraces everyone.