'CBB' Has Confirmed Roxanne Is Returning To The Show, But It's Not How You Think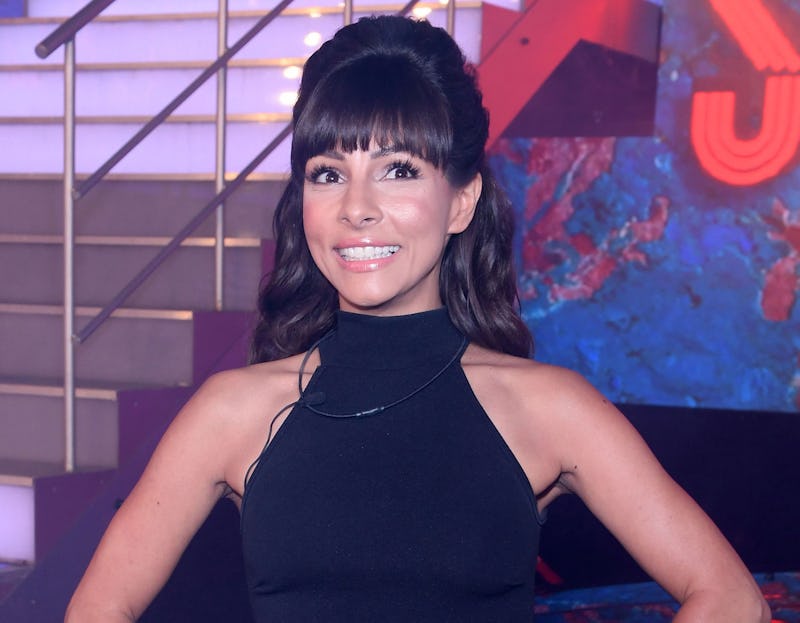 David Fisher/Shutterstock
This week has been a particularly harrowing one for the contestants on Celebrity Big Brother. The show became a hotbed of tension when actress Roxanne Pallett accused her fellow housemate Ryan Thomas of assaulting her "like a boxer would punch a bag" in Thursday's episode, causing a divide in the house. Since then, she's quit the show and apologised on national telly for falsely accusing Thomas. However, now, rumour has it that she's going back into the house. But is it true? Is Roxanne Pallett returning to Celebrity Big Brother?
Well, the truth is, yes and now. Yes, she will be back on the Channel 5 show, but no, she won't be heading back into the house. Instead, she will be sitting down with host Emma Willis for her exit interview. According to the show's official Twitter handle, the chat will take place during Monday night's show at 9 p.m. on Channel 5. A message from producers on the social networking site read: "On tonight's show, Emma will be interviewing Roxanne about her time in the house. What questions do you have for her?"
This will be Pallett's second TV interview following her decision to leave the house. Earlier on in the day, she appeared on The Jeremy Vine Show and said sorry for the claims she made against Thomas. She said: "I massively apologise to Ryan, his friends and fans and every single person who watched that. [It was] an overreaction to what wasn't a malicious act. I was sensitive and emotional and mistook what was playful — I apologise for it, I shouldn't have questioned his motivation."
She added: "He couldn't disprove his intention and I couldn't prove the feeling. Since I've been out the house the first thing I did was look at the clip, speak to my family and reflect in a normal environment because it wasn't a normal environment in there. My judgement was clouded, my sensitivity heightened, and I wasn't thinking straight."
After Pallett accused Thomas of abusing her on the show last week, he was issued a warning by CBB bosses. He was later seen making his way into the Diary Room where he broke down in tears, explaining to producers that he was playing with Pallett and never in any way meant to cause her harm. According to Sky, 11,215 complaints were issued to Ofcom over the scenes, with viewers questioning what measures were being taken to protect Thomas' mental wellbeing after he was falsely accused of being a "woman beater" by Pallett.
Unknown to Thomas, support for him outside the house has been growing by the second, with his famous brothers Scott and Adam Thomas both fighting his corner on Twitter, as well as his girlfriend Lucy Mecklenburgh.
Meanwhile, according to The Sun, Pallett's family deleted her Twitter account after "backlash from fans" mounted to a head. Even during Pallett's interview with Jeremy Vine, the host made it clear to her multiple times that they had been levelled with thousands of calls regarding her being on the show.
It is currently unknown if Pallett will be paid for her appearance on Celebrity Big Brother after choosing to leave last Saturday. Nonetheless, she will however be returning to CBB this evening for a final exit interview with host Emma Willis, which I don't doubt will be very intense.
I have reached out to Pallett's rep as well as Celebrity Big Brother for comment, but am yet to hear back.
Pallett's exit interview with Emma Willis will air on Celebrity Big Brother on Monday at 9 p.m.