Scott Disick's Recent Hospitalization Isn't His First Struggle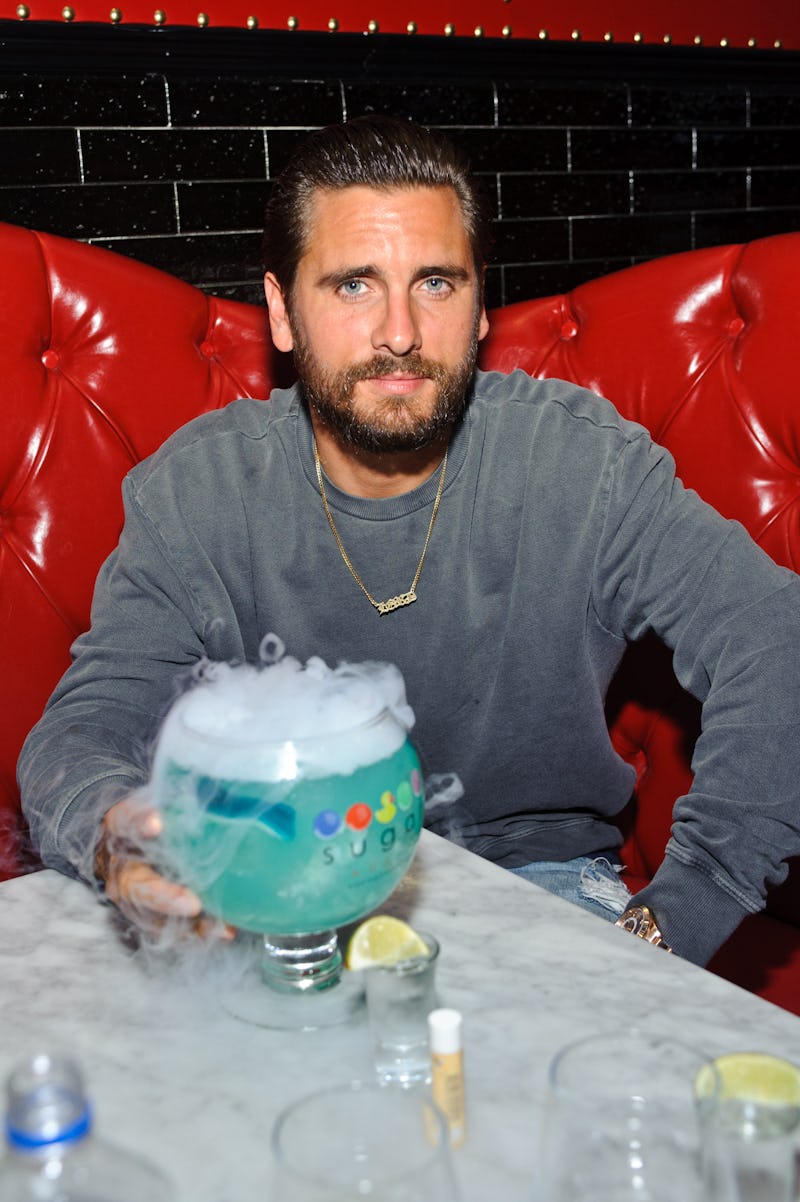 Timothy Hiatt/Getty Images Entertainment/Getty Images
Sad news out of the Kardashian camp: Scott Disick was reportedly hospitalized last month in Los Angeles. According to Entertainment Tonight, officials confirmed that on Aug. 18 the local fire department responded to a 5150 call in Disick's residence, which allows authorities to confine a person suspected of having a mental disorder or being a danger to themselves or others. The Blast confirmed the call was placed on the reality star's behalf. Given the severity of this news, fans are surely wondering if Scott Disick is OK. Recent Instagram posts suggest he's doing fine now, though he hasn't commented on the news himself. (Bustle reached out to Disick's team as well as the Los Angeles Fire Department, but did not receive an immediate response.)
Though he's lived his life on camera and in the public eye since 2007, it's impossible to know what really goes on behind closed doors, particularly with something so serious. This is exactly why Disick deserves respect and privacy at this time. A 5150 call is significant, since it implies a person is being taken involuntarily. It may also indicate that a person is not stable enough in the moment to make healthy decisions for themselves, according to California legislature. According to ET, Disick was reportedly not violent at the time paramedics arrived.
In what will likely be a relief to fans, Us Weekly reported that Disick was not held for the maximum amount of time, which is 72 hours, based on current California codes.
As a refresher, Disick is the ex-flame of Kourtney Kardashian and father to her three children, all of whom reportedly came to the hospital to support him, according to The Blast. He also has a known history of alcohol abuse, and has experienced several personal tragedies in a short number of years. As seen on the family's E! series, Disick purchased a home in Hidden Hills so he could be closer to his children, especially as he felt lonely and isolated in the wake of his breakup from Kardashian. Furthermore, Disick spoke openly on KUWTK about the trauma of losing both of his parents within three months of one another at the end of 2013 and early 2014.
It's unclear if any of the above connects to his current hospitalization. As the Los Angeles Fire Department explained to Us Weekly,
"On Aug. 18, LAFD responded to a call from the home of Scott Disick. Lost Hills Sheriffs were also on the scene shortly there after. LAFD officials transported Mr. Disick to a local hospital. No other information will be given out at this time."
While it's impossible to fully know what happened at this point, maybe fans will find out more details in a future episode of KUWTK.