Selena Gomez's New Hair Color Is Wild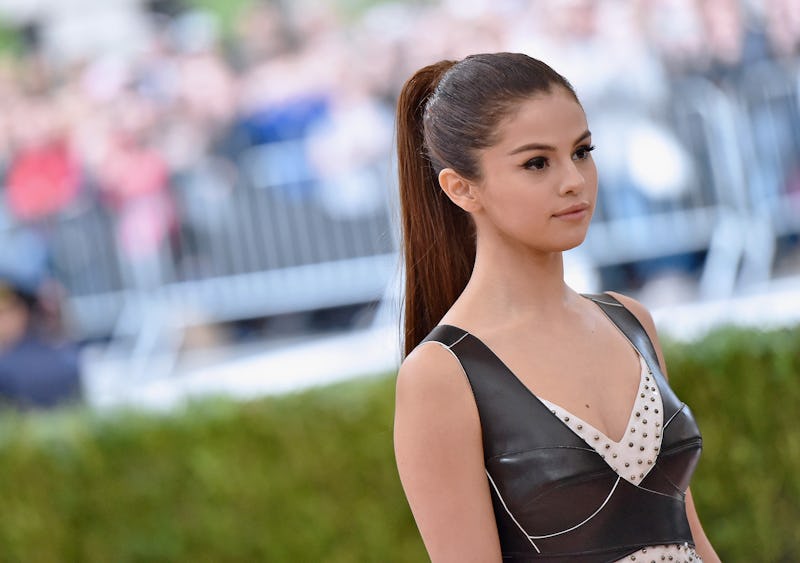 Mike Coppola/Getty Images Entertainment/Getty Images
C'mon gang, we've got a mystery to solve. Stop what you're doing and watch a video of Selena Gomez doing a DIY carpool karaoke to Nicki Minaj's 'No Frauds' — not just because everything she does is awesome, but because it looks like made a major hair move. Selena Gomez's pink hair looks amazing, but is it really pink? Or purple? Or red?
Along with a mystery passenger, Gomez took a video of herself busting out the lyrics to the new track, and even though we got a good enough look at her hair to tell that something was definitely different, it's not enough to definitively say what color her strands are now. There's still a hint of her classic brown in there, and the blending is definitely chic. But the question remains, what color is it.
I've gone back and forth. My first instinct was pink, and then it looked a little more maroon upon a second watch of the 11-second clip. Then again, it could be more purple-y in a different lighting, or even red. This is like The Dress all over again, except hopefully we'll get a better look at the real color soon from the star herself.
Here's the video:
Pink? Purple? Red?
Please discuss and/or engage in lively debate.