Shailene Woodley Could Be Your Next Congresswoman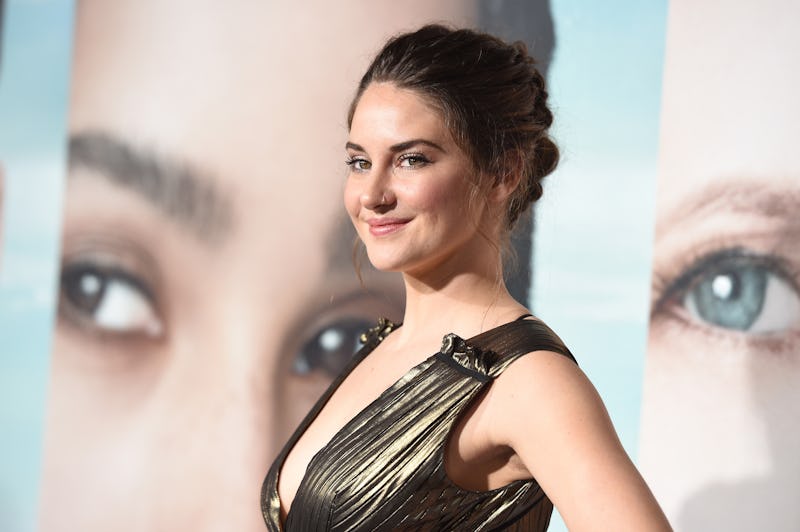 Kevork Djansezian/Getty Images Entertainment/Getty Images
Her recent interview with The New York Times makes it a more than reasonable question: Is Shailene Woodley going to run for Congress? "There was a point last year when I was working for Bernie Sanders where I thought, 'Huh, maybe I'll run for Congress in a couple years.' And you know what? I'm not going to rule it out. Who knows? Life is big, and I'm young," said Woodley, an actress who actively campaigned for 2016 Democratic candidate Bernie Sanders.
Woodley, the star of the Divergent series and many other box-office hits, is known for her passionate environmental activism. In the fall of 2016, Woodley was arrested for defending North Dakota tribal lands from the Dakota Access Pipeline. "And now, in 2016, in the day and age of exciting technology, which empowers revolution and curiosity, we are still blindly (or maybe not) allowing 200 years of unjust history to continue," the actress wrote in an op-ed published by TIME. "We are allowing Native American voices to be swallowed by the white noise of distraction. Doesn't this sadden you, America?"
Woodley entered a not guilty plea to charges but eventually did plead guilty to a disorderly conduct charge and was given a year of unsupervised probation. According to the actress, who streamed her arrest on Facebook live, police in riot gear confronted her as she was attempting to return to her RV. "They grabbed me by my jacket and they said that I wasn't allowed to continue and they have giant guns and batons and zip ties and they're not letting me go," she said.
But Woodley's activism is not limited to the environment these days — in an interview with The New York Times, Woodley said that despite past hesitance, she now considers herself a feminist, and even called for a more matriarchal society:
I would today consider myself a feminist. If females start working through the false narrative of jealousy and insecurity fed through a patriarchal society, then not only will we have more women feeling confident in themselves and supportive of one another, but we will start introducing a type of matriarchy, which is what this world needs. We need more softness and more silence and more pause through the chaos.
Like her activism, Woodley's acting has also made news: she was recently nominated for a supporting actress Emmy for her role in HBO's Big Little Lies. In the miniseries, Woodley plays a single mother who moves with her son to Monterey, Calif., where she feels like an outsider do to her socioeconomic situation. Nonetheless, it remains to be seen whether or not Woodley's popularity on the screen translates into the political viability.