Taylor Swift's Next Move Could Take Her To One Of Music's Biggest Nights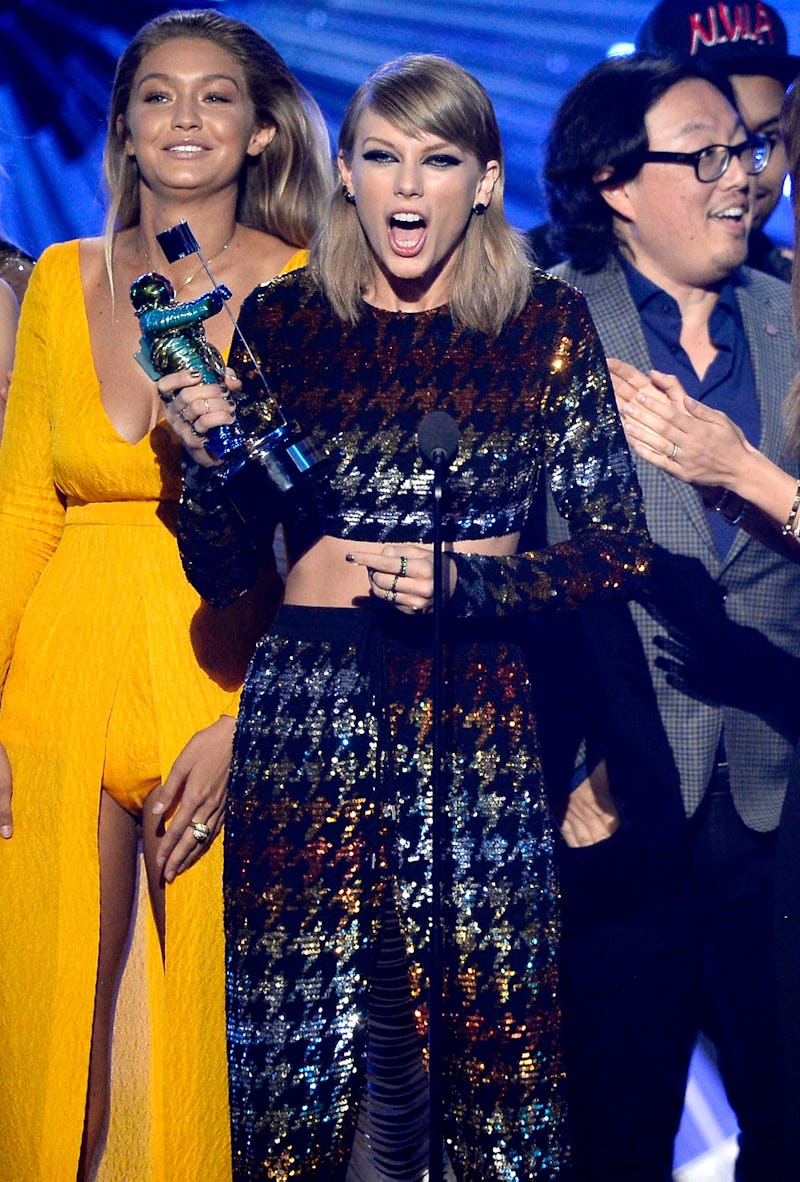 Kevork Djansezian/Getty Images Entertainment/Getty Images
What's going on with Taylor Swift this fine Friday afternoon? The singer has turned all of her social media accounts into blank spaces, purging her Twitter, Instagram, Tumblr, and her website of all content. Naturally, fans believe this means that new music is right around the corner, and it seems like more than a coincidence that her media blackout comes just nine days before the MTV Video Music Awards. Swift skipped the ceremony last year because of jury duty, of all things — but will Taylor Swift attend the 2017 VMAs? Bustle reached out to Swift's rep for comment on the social media changes and about whether she will attend the award show, but has not yet received a response.
Rumors are already floating that Swift's going to perform and they claim that she's going to perform with Katy Perry, who is hosting this year's ceremony. The two artists have been locked in a feud for five years that stemmed from, apparently, a situation involving backup dancers. The beef then seemingly snowballed into diss tracks "Bad Blood" and "Swish Swish," but in June, Perry said she was ready to bury the hatchet. "I'm ready to let it go. Absolutely, 100 percent. I forgive her, and I'm sorry for anything I ever did, and I hope the same from her," Perry told Arianna Huffington. "And I think it's actually... I think it's time." Maybe the VMAs really will be the time the two come together and publicly end their years-long feud.
Swift has been attending the VMAs since she was 18, and, of course, the Kanye West incident that occurred at the 2009 show has been immortalized as one of the infamous award show moments of all time. But Swift also has used the VMAs stage to debut new music on more than one occasion. In 2010, she performed her song "Innocent" for the first time (sans shoes), and in 2012, blessed/cursed the world with the earworm "Never Ever Getting Back Together" on the VMAs stage.
It's been almost three years since Swift put out 1989, and with her social media blackout, anything could happen next — including popping up on the VMAs stage.