Katy Perry Wants To End Feud With Taylor Swift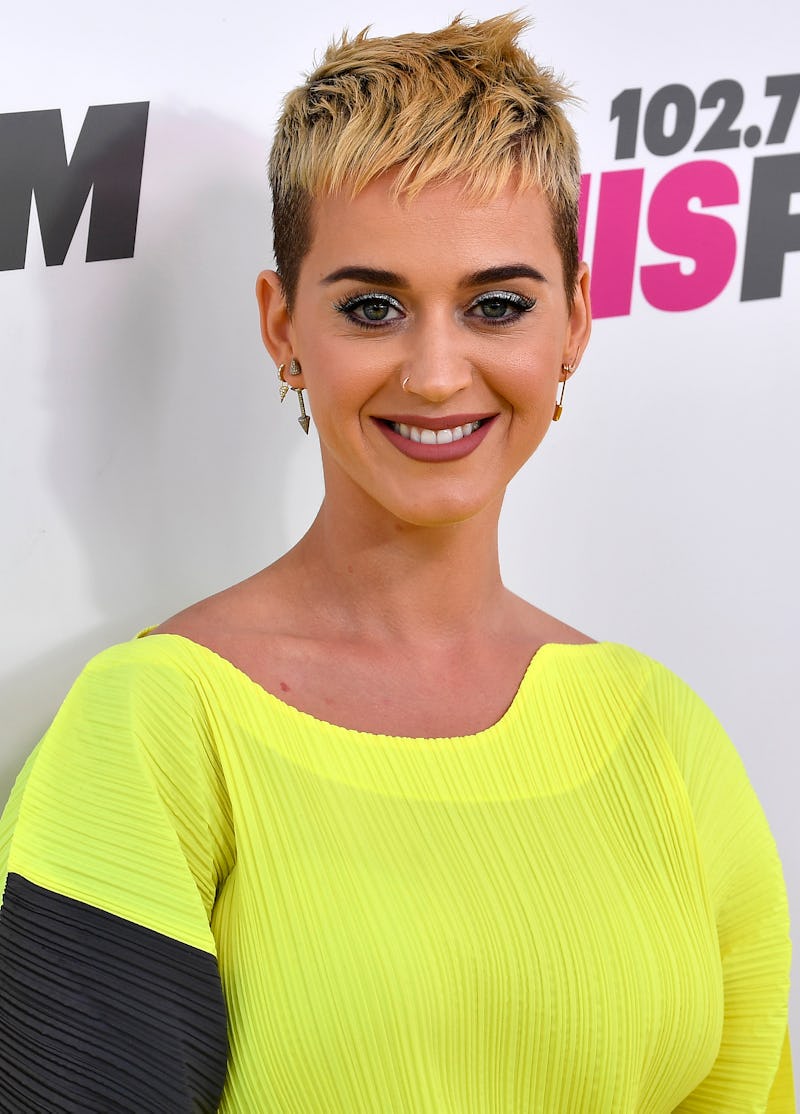 Frazer Harrison/Getty Images Entertainment/Getty Images
It's been a big week for Katy Perry. In addition to the digital release of her new album Witness, the pop star committed to live-streaming her life from Thursday to Sunday. According to Rolling Stone, on Saturday, Perry revealed she's ready to end her feud with Taylor Swift. These two artists have reportedly been beefing for five years over an incident involving back-up dancers that spiraled into alleged diss tracks like "Swish Swish" and "Bad Blood."
While this isn't the first time the "Bon Appétit" star has discussed wanting to end the feud, it seems this time she's willing to both apologize to Swift and move on with her career, no matter the outcome. Entertainment Tonight reported that during a conversation with Arianna Huffington, Perry said,
"I'm ready to let it go. Absolutely, 100 percent. I forgive her, and I'm sorry for anything I ever did, and I hope the same from her, and I think it's actually... I think it's time.
There are bigger fish to fry, and there are bigger problems in the world. I love her and I want the best for her, and I think she's a fantastic songwriter, and like, I think that if we both, her and I, can be representatives of strong women that come together despite their differences, I think the whole world is going to go, like, 'Yeah, we can do this.'"
Her words echo what she told Jame Corden in a recent interview where she talked in depth about her side of the story. Swift hasn't publicly responded at this time, but it doesn't sound like Perry needs a response. Instead, it sounds like Perry may have made peace with the situation.
The truth is, these two women may never be friends, but there is a lot to be said for letting go of grievances, especially if they aren't doing anything to help you grow as a person. Perry's live stream also featured an emotional therapy session where the singer opened up about experiencing dark thoughts and her desire to simply be loved.
It seems the artists is working through her share of complicated feelings during her live stream event. I hope her honesty and openness can help others see the value in examining the things that weigh them down, and the benefit of letting go of the things that are beyond their control. In regards to Swift, Perry continued,
"Maybe I don't agree with everything she does, and maybe she doesn't agree with everything I do, but like, I just... I really, truly, want to come together, and in a place of love and forgiveness, and understanding and compassion."
I, for one, hope Perry gets her wish and this feud can be laid to rest for once and for all.