Where — And When — To Watch The Dramatic Winter Olympics Opening Ceremony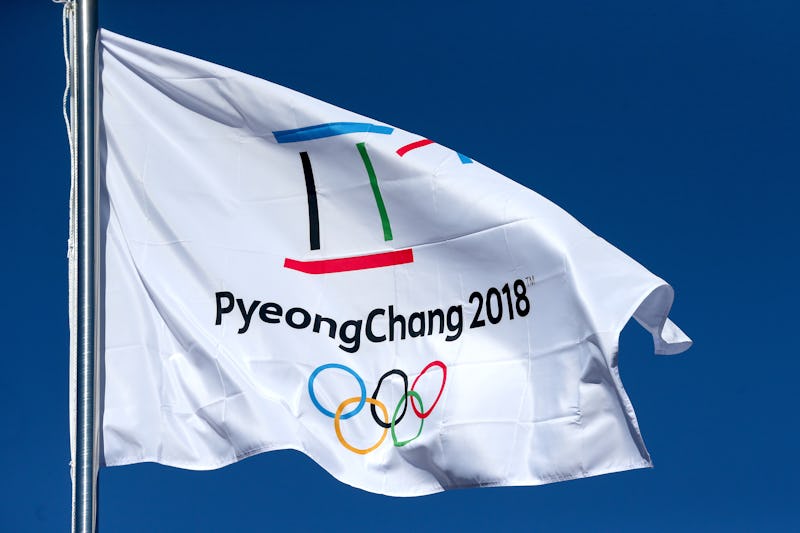 Alexander Hassenstein/Getty Images Sport/Getty Images
There are very few things quite as exciting as an Olympics opening ceremony. It's a chance for the host country to celebrate its culture, welcome the other competing countries, and bring a sense of unity and friendship to a world that often feels divided. This year's Winter Games, which are set to take place in PyeongChang, South Korea, will open on Friday, Feb. 9. But will the 2018 Olympics opening ceremony air live on NBC?
NBC is airing the ceremony in primetime, beginning at 8:00 p.m. ET, but it won't be live. The real thing will have taken place much earlier in the day. Committed Olympic enthusiasts are in luck though — to watch the ceremony live, you can tune in at NBCOlympics.com or the NBC Sports app. But prepare to wake up early, because the ceremony begins at 6:00 a.m. ET. If you're not quite that dedicated, the evening re-airing will be there for you — and probably when most of Twitter will be live-tweeting it anyway.
What exactly to expect during the PyeongChang opening ceremony isn't entirely clear, since countries usually like to keep the plans for their ceremonies under wraps. Traditionally, these ceremonies tend to highlight some of the most important aspects of the host nation's culture, so viewers can expect to see some displays of what it means to be South Korean, both historically and currently.
But while the ceremony might seem like all fun and games, behind the scenes things haven't been running entirely smoothly for Olympic officials. According to The New York Times, a norovirus outbreak has spread quickly amongst Olympic security guards, with 41 security guards testing positive for the virus and another 1,200 held in their rooms while waiting to be tested, as of Feb. 6. Norovirus is highly contagious, and causes stomach pain, diarrhea and vomiting, per the CDC. The Times reported that in order to maintain security for the upcoming opening ceremony, 900 members of North Korea's military will be deployed to replace the sick security guards.
Despite the illness sweeping Olympic employees, the ceremony is sure to be spectacular. Opening ceremonies have traditionally provided some of the most incredible and memorable moments in international memory. After all, who could forget the incredible drum sequence featured in the 2008 Beijing Olympics opening ceremony, or Gisele Bündchen's iconic runway walk during the opening ceremony for the 2016 Rio Olympics? Whatever the 2018 PyeongChang Olympics officials have planned for the opening celebration, it's sure to be talked about across the globe for days to come.
But not all press is good press. Olympic opening ceremonies have provided just as many humorous or cringe-inducing moments as they have ones that wowed their audience. The now-infamous snowflake malfunction during the Sochi opening ceremony for the 2014 Winter Olympics became meme-ified and shared widely across the internet. Russian Olympic organizers even poked fun at their own fail during the closing ceremony.
Another particularly famous mistake occurred during another South Korean Olympics, the 1988 games in Seoul. After a flock of white doves, meant to symbolize peace, were released earlier in during the ceremony, some of those doves returned to land on the Olympic cauldron just as it was lit, bursting into flame and causing those unfortunate doves to meet a charred, conspicuous end.
Whether everyone will be talking about how incredible the PyeongChang opening ceremony was, or whether the internet will be flooded with memes featuring the latest epic Olympic fail, what's for certain is that the eyes of the world will be turned to South Korea beginning on Friday night. Or, if you can't bear to wait for the primetime slot, Friday morning, bright and early, at 6:00 a.m.