Why That 'Home Again' Director Dad Seemed So Familiar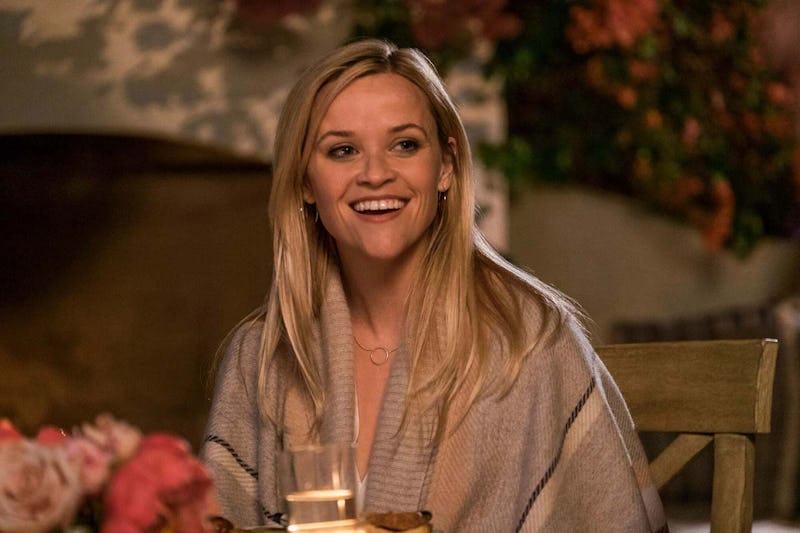 Open Road Films
Home Again isn't just a romantic comedy, it's also a love letter to Hollywood. In the film, Reese Witherspoon's Alice Kinney is a recently separated mother of two who stumbles back into the dating scene when three aspiring filmmakers move into her L.A. mansion. And through them, she re-discovers her connection with her deceased father, famous film director John Kinney. The dad in Home Again isn't a real director, but for first time director Hallie Meyers-Shyer, the idea of a woman living up to a Hollywood legacy is very, very real.
John Kinney might not be real, but the dynamics of his relationship with Alice are all too familiar to Meyers-Shyer, herself a bit of Hollywood royalty. Her mother, Nancy Meyers, is the writer-director behind hits like The Holiday and It's Complicated. Her father, Charles Shyer, directed Father of the Bride and wrote The Parent Trap, and her grandfather Melville Shyer was a founder of the Directors Guild of America (DGA). So, though this is her debut film, Meyers-Shyer grew up in Hollywood, and she has a unique look into how, for example, a daughter might watch her father's films.
One scene in Home Again finds Alice watching one of her father's films with her own daughters, and it was something both the director and star could relate to. "Reese and I had talked about how it was kind of a special relationship that you can watch a film, a piece of art that your parents had made and sort of connect with them through that," Meyers-Shyer said in an interview with Collider. "That's a really unique relationship you can have."
Unlike Alice, who dreams of being an interior decorator, Meyers-Shyer followed in her parents' Hollywood footsteps, and even worked with her parents to do so. Her mother, Meyers, produced the film, and with two parents known for success in the rom-com genre, there was a lot of advice thrown the director's way. "My mom and I made this movie together — she produced it, I directed it, it was awesome for us, it was special," Meyers-Shyer told People. The director seems to have no regrets of her decision to work with her parents behind the camera, adding, "I made a film in a genre that my parents have excelled in and I think if anything that's really exciting and special for us."
Home Again's John Kinney isn't real, but the relationship he shares with Alice, specifically the one he shares through his films, is. Without it, Home Again might not even exist.